Recently updated on October 27th, 2021
Branded keywords are the keywords or phrases that are used by customers or people to search and  gather the information about the brand's product and services of the company. The term brand refers to " mark your ownership" that means you can own a product by putting that in a particular group.
Branded keywords or phrases are discovered easily by the use of both social media and search engines as well.
Brand Keywords and phrases are helpful in improving the brand ranking in the search results and it helps in observing which method of ours has attracted the customer the most. It is also said that these keywords know which product or service of this company can be founded in which way. Thus it needs some other information to make their decision to recommend the product or service to the third party.
In the past it has been seen that people or companies use common or generic product names and common or generic keyword domains which make it easy to get a good ranking in search engines without any effort. Brand recognition is the most important for a business for a long term marketing strategy.
  For example: let's take an example of a brand "nike men running shoes" to understand the concept of branded keyword  better 
Every brand has some variation that makes it different from other brands of the same products.
There will be following variations
Brand + product name = " nike flux"
Brand + review = " nike ultra boost review"
Brand + coupon = "nike coupon"
Brand + sale = "nike sale" and "nike discount"
Brand long tail = nike men's comfy running shoe size 8"
Brand + website= "www nike" or "nike website"
These types of branded keywords are most helpful in conversions or these types of brand keywords increase the sales of the company or a brand. Thus, these must hold high strategic value of the company and should be used correctly. These branded keywords can be used with some other keywords to uplift the and make them popular such as if nike men's shoes have specific hashtag like #nikemenshoes which i popular then with this hashtag like #nike women shoes #nike shoes can be used and  it may enhance the sales of women's shoes
If a particular brand has been able to create a static profile then it is a positive thing for the brand. But for making a brand popular , the product and services must be good in their industry that will increase popularity and favorability.
To increase the traffic, audience and make your brand popular, you have to use specific keywords and common but unique keywords. People often use some common but inappropriate words to search things but in other ways that word sometimes makes sense. So that can be used as bran keywords. You can also use some bottom funnel keywords which are used for target searches.
How to choose appropriate branded keywords
Brand keywords are an important component of the strategy. 
These keywords are holding the power to control the rank of your brand and these keywords handle your target audience.
Right keywords give you the right audience which  increases your sales and makes your brand popular.
There are many things which you should keep in mind while choosing branded keywords
Know and your audience: To choose appropriate brand keywords, you have to think like an audience, make yourself a customer and think how you will choose or try to make contact with the product. In what ways or what words you will choose to reach the particular product.
Set your goals: Before you choose any branded keywords, you must think about your goals  and set your goals. 
Three questions must be clear on your mind
Are you planning for  long term goals or short term goals?
Do you have any specific target audience or flexible audience?
Are you planning to sell your product initially or want to increase your brand awareness first?
Know your competitors: having a competitor has both positive and negative aspects. 
You can furnish yourselves and try hard to go one step ahead of competitor 
Also it also affects negatively as you will forget the real motive of this initiative in the competition.
Know the specific theme: it is practically impossible to create a page for each keyword.  Thus you must do keyword research to understand which topic or which theme is related to your brand and company.
Suggestion of Partners: if you have your individual business or brand. Then it's fine. But if you are having stakeholders or partners in your company then you must take ideas and suggestions from them.
Reasons why not ranking on brand keywords
Improper optimization:  when you are not doing proper  keyword optimization that were supposed to be the target keywords, your valuable efforts will be in vain. 
There are some things that you might not be considering during optimization.
You might not be driving qualified and right traffic to your  website.
You might not be able to analyse the popularity of keywords. The keywords are the key to the target audience. Hence using wrong keywords is wasting time and precious efforts.
Good content is the key to attract the audience and a perfect way to connect with the interested audience. Maybe your content is not good which leads to improper optimization.
You must know your target audience and guess the words that your customers can use. But choosing wrong words because of less analysis leads to improper optimization.
2. Technical issue: Technical issues are the most common reasons that lead to low ranking on brand keywords. A website must meet a certain technical benchmark to hold a good ranking on search.
Technical issues lead to insecure websites and in results these technical issues prevent your post or anything related to your website to be visible in the search result. The plugin problems might cause these problems or sometimes some themes and topics also prevent your website from appearing in the search engine.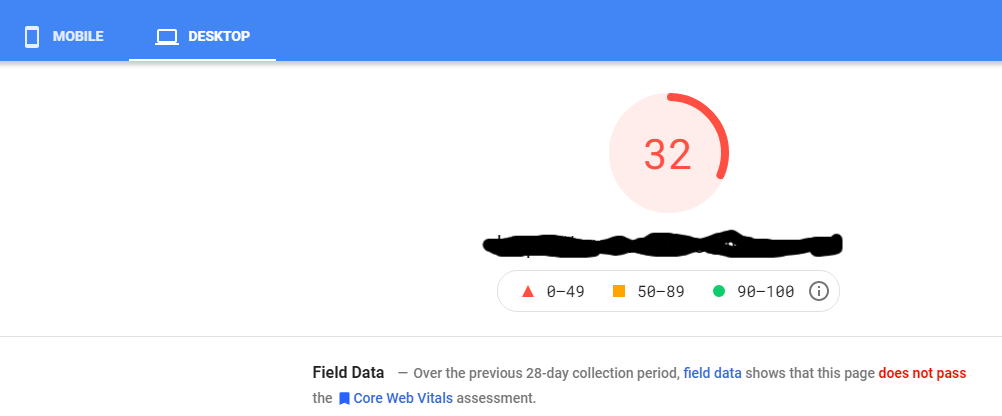 3. Improper content: the most common reason that you are not ranking on brand keywords is the ineffective and improper content in your website or page. Content is the basic thing which attracts the customers to the website. You might be facing high competition in your industry. You can check high authority sites regarding your website or with the same domain pages. You can observe that common keywords are used by them hence those keywords attract the customers to visit their website. But having effective content with appropriate brand keywords leads to high ranking.
4. Content Duplicacy: There are many websites and pages which copy your content. Duplicacy of content can increase their ranking but lower ranking because the most basic thing that is content in two websites is almost the same and this leads to lowering your ranking. Thus, content Duplicacy must be avoided because after a certain time, you might not be able to get enough popularity.
On the other hand, having your content copied for another website might be unintentional because some brand keywords are most common that come in the audience's mind in one strike. Thuss they might have used brand keywords unintentionally.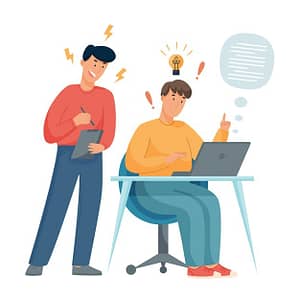 5. bad backlinks: backlinks are the links taken from one website to use for another website.
These are very important to SEO as it represents a vote of confidence from one page or web site to another page or website.
But when you use a link from a not so trusted website then it refers to bad backlinks.
It is very important for SEO because search engines analyze the votes of confidence as a proof that your content and website is useful and trustworthy. 
There are some things which leads to bad backlinks.
When a particular domain or website has low trust rank then it is considered to be a bad backlink.
If similar pages or website links are in the same place then it leads to link building schemes according to the search engines.
The low ratio of visible Text to HTML, the page or website is considered to be of low quality.
6. Website is not mobile friendly: when a particular website is not mobile friendly or it is not comfortable for a user to use the website on mobile. Then a customer might not use that website because of discomfortness.
The companies that start their initial website, most of them make them on desktop sites and  it makes it difficult for the users to slide the website to right and left. Hence the users of the website prefer to use another website as a substitute.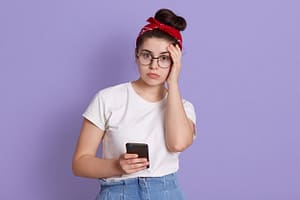 7. Better strategies of competitors: Sometimes competitors are good enough to have good strategies and work pretty well. But a compatible competitor leads to many difficulties such as he might change the trend and offers frequently or he likes to change his strategies frequently.
This makes it hard for other websites to cope up with them and in the end their competitors might be only one who is good in a particular industry.
8. Issue of indexing : sometimes no index meta tag is injected in the website page. It is generally a set of coding to tell the search engines not to crawl and rank it. It is an important reason that must be taken into consideration.
When you have had a new website designed,while creating your website, the developer of the website put the index on your website and might have forgotten to remove the tag before submitting. And after you have published your website then you have to bear the consequences.
9. Police violation of search engine: police have stated they have taken support of search engines to find out the offender. Police or investigators ask Google to give the information or disclose the information of the people who used particular keywords. Keywords make it easy to find out the offender. Anyone can be arrested under a keywords warrant.
These search engines might give information of any particular website that leads to the low rank of brand keywords as well as website.
10. Hosting is Poor: a small company or website ignores the use of web hosting and spends more time, money and efforts on website layout and design. But a poor web hosting leads to low ranking of SEO and it also makes the page loading slow.
Scaling limitation is also the sign of poor web hosting, when a website expands it needs more storage, more data, more backup capacity and more bandwidth but if a provider is not able to provide all these things then it is poor web hosting.
11. Safe search issue: when you start your website, you might neglect yourself and fit yourself only in safe search but this might filter your website and make your website explicit. As you must be aware that no filter is 100% accurate. But this filter can neglect your website too. Hence you must not switch safesearch on. 
12. Not updating the content/ website: A website must be used regularly and properly. The content of your website must be updated properly. You can assign this work to your coworker. But if you want to increase your ranking of brand keywords then you must update the website and attract the customer.
Websites for blogging are the most common ones that are just created and not published content for a long time. And when it comes to keywords ranking,search engine give you the low ranking on the basis of your content posting 
Why is ranking on brand keywords important?
The ranking on brand keywords is very important because it reflects the growth of the brand keywords.
If you are not concerned about your brand keywords then you are ignoring the most important aspect of your company's Growth. Maybe you find it hard to handle but these brand keywords can help you to increase your brand awareness on a regular basis. 
Search engines play an important role in any business whether it is a product company or service company. You can assume that brand keywords as an individual who is doing publicity for your brand and trying hard to make your brand popular.
There are some reasons that shows ranking on brand keywords is important
The Brand keywords ranking can tell the influence on other things. It helps you to analyze which page is getting more ranking.
The ranking of brand keywords can help you to analyze the trend of the products or services. For example keywords with some specific quality of the products are getting higher rank but after some period the ranking goes down and new keywords with different quality of the products goes up. Hence it helps to recognise the new opportunities.
The ranking of brand keywords can help you to recognise the place of your competitors.
Keywords with the name of the company or brand can help you to identify the ranking of your competitor.
The ranking of the brand keywords help you to recognise the relevancy of the keywords. Sometimes in the sake of using unique keywords we end up using irrelevant keywords and this leads to lower ranking of the brand keywords.
Hence it must be your responsibility to use them in an effective way and make their rank high which in turn make your brand popular and enhance your sales.
Tips to rank on brand keywords and Optimise for brand query
Brand query is the most important brand keyword. They optimize and represent a brand aware audience. These audiences are the last hope of the branded keywords. These people are the ones who know the brand and are looking for a brand to purchase again.
Organise your branded keywords : A branded keywords is specifically the users mindset of viewing a particular product. A customer will search particularly for the products which he was thinking to purchase but if you can increase your ranking of keywords then search engines will associate your brand with other popular brands which leads to enhanced sales.
Local SEO: Sometimes the audience loves to have local SEO. Customers in major proportion go for local keywords. That's why it is important to use geo targeting as your SEO strategy. It is a long term strategy hence must be used in an effective way.
Add value to the website: you can share your thoughts and ideas on a high quality website. The main purpose of sharing your thoughts on high quality website is that it add value to your website content and attract the customers through other website
Conduct brand keywords research: you have to contact brand keywords research and make a list of the direct competitor and indirect competitor. Then recognize the branded keywords with highest ranking as well as traffic. In the end, you have to gather all the traffic of indirect competitors and that must be your goal.
Conclusion
It is concluded that initially you should use the name of the famous brand in your website in an indirect way to get more organic search traffic to your website. It will help you to steal traffic from them.