Google Ads Expert in India
Google Ads Expert in India - Pranav Jha
Google Ads is a pay-per-click online advertising platform that allows advertisers to display their ads on Google's search engine results page. Businesses pay to get their advertisements ranked at the top of the search results page based on the keywords they want to target.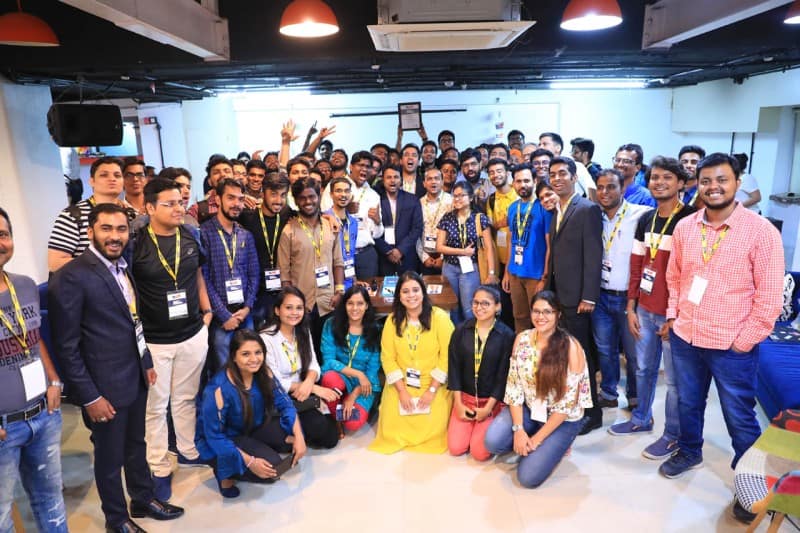 Picture Taken : DM Conference Mumbai – Digital Marketing Conference
Pranav Jha is a Google Ads expert in India and presently working as a consultant. He is the marketing head of Writrox and director of AP Web World – Google partner agency. Pranav Jha has the expertise of 10+ years in digital marketing and is honored by many reputed universities in India like BHU, Kirori Mal College, ICFAI University, and IILM College. All across the world, he has given his service to more than 1200 clients internationally and has helped hundreds of companies, startups, and business firms. Pranav and his expert team understand the overall objective of the Google ads campaign and draft the campaign accordingly. 
Benefits of taking consultancy from Google Ads Expert- Pranav Jha
To improve brand awareness about products and services, you will learn how to run Google advertising such as Search Ads, Display Ads, Youtube Ads, Gmail ads, and various remarketing campaigns. If you are a business and override your competitors, it will allow you to improve the reach of your business and gain more business transactions via google ads campaigns. 
Google Ads ( Adword) is cheaper or more economical than traditional marketing channels such as TV, the radio, etc. You may target your audience and enhance the return on your company investment at reasonable rates. It gives a lot of flexibility in audience targeting and makes our work much easier. In a google ads campaign, most of the targeted audience comes based on their interest, and it follows both push and pulls marketing. 
Google ads training and consultation help in understanding business outcomes in a better way and make decision-making easier.
Do you want to learn Google ads?
Google ads are one of the prime sources of scaling businesses online and are considered the most trusted resource for online businesses. Developing your brand image, product visibility, and service exposure lets marketers display their advertisements on the SERP, i.e., the Search Engine Result Page. After working with clients, I felt a lot lacking in client campaign optimization. It gave me the sense to create a valuable learning program to help other professionals in the Digital space.
In India, Google Ads, Pranav Jha is an expert whose Google ads training course helps you develop ad strategies according to the target audience. It's helping you find a job and get Google certified. After this training, you can work as an independent employee, become an entrepreneur, or acquire a position at an excellent salary in certain good companies. Most of the work Pranav has learned while working on 1200+ projects over the 10 years with national and international google ads clients.
Why you should hire Pranav Jha for Google Ads
Pranav Jha is a Google Ads expert in India, having experience of 10 years in the digital marketing field. He provides his services as a successful digital marketing consultant in India. His digital marketing strategies have helped hundreds of companies get better ROI for their businesses through various online marketing strategies with Google ads, Facebook ads, LinkedIn, Email Marketing, and other PR channels. Search on Google with many key terms like ( Google ads expert in India, google ads training in India, a digital marketing consultant in India ). You will find him in the top position that proves his command over the Google algorithm. However, he and the team believe its continuous effort and understanding of the current market keeps changing, so the team and Pranav always remain updated with new knowledge.
Pranav Jha is a Google Ads expert and has given his services for more than 1200 clients on national and international level. Many national and international firms know him for his knowledge and expert guidance in growing businesses digitally. With his 9 years of experience he has a grip over the current trends of digital market. He knows the greatest strategy to make firms grow exponentially. Don't worry! Your business is safe under his knowledge and expertise.
With his Google Ads expert guidance, Pranav Jha provides the best Google ads setup and management services in India. He focuses on the individual needs and goals of every individual client and sets a specific master plan to achieve maximum results and return on investment. His industry knowledge and expertise in Google Ads lead his clients to achieve their goals and be consistent. Pranav runs a Digital Marketing agency called AP Web World, Google Partner Agency. This badge is earned after getting primary certifications from Google.
What makes him Top Google Ads Expert in India
Pranav Jha provides India's best Google ads account structure setup and management services. He focuses on every individual client's individual needs and goals and sets a specific master plan to achieve maximum results and return on investment.
His knowledge about the industry and expertise in Google Ads leads his clients to achieve their goals and be consistent. He always focuses on key matrices like the quality score of keywords, campaign optimization score, CPL, CTR, and key matrices that help perform the campaign better.