Online Google Ads Training in India
Google Ads ( earlier known as Google Adwords) is a paid ads platform for search engines. It supports advertisers in promoting and branding product and service awareness in targeted areas. I have spent almost 10+ years in Google ads and helped 1400+ companies scale their campaigns. Google ads training enables students or practitioners to perform live campaigns and scale their business. I have trained 11000+ students at different levels via live classes or offline training mode at our Institute campaign ( professional institute of marketing & strategy) and various colleges. 
While learning google ads major challenge, you will face structuring your Google ads campaign, scaling your campaign, and improving the overall quality of the campaign. Quality depends upon your ad strength, analysis, and value you add to your landing page. It's very important to add relevant information on the landing page to maintain the google ads campaign quality. Google Ads training by me will help you in planning your campaign in a better way. 
My core focus will be on the following areas: 
Understanding your target audience in the Google Ads campaig.
As per audience doing depth keyword research and market analysis along with keyword analysis.
Putting all the relevant information in ad copies and landing pages and preparing contextual graphics or Google display ads, video ads, and google remarketing ads.
Preparing account structure as per the campaign.
 Scaling campaign as per budget and audience and generating best quality leads and conversion. 
Generating reports for a better understanding of data.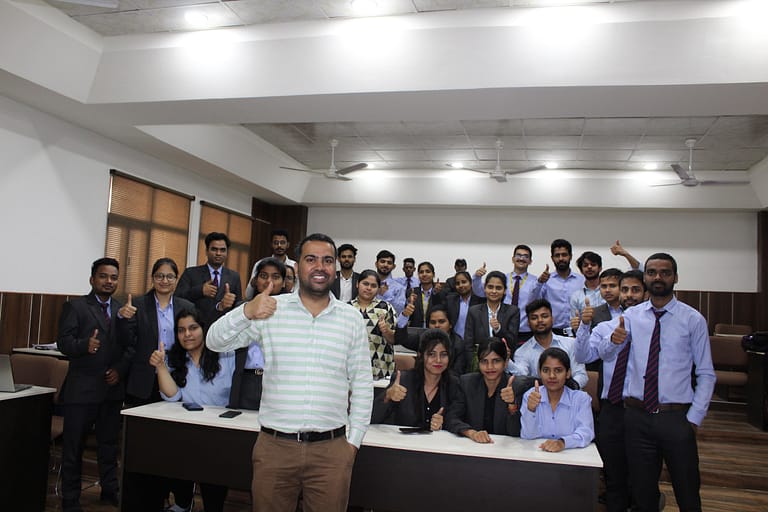 Benefits of Online Google Ads Training
To improve brand awareness about products and services, you need to learn about Google advertising, such as Search Ads, Display Ads, App promotion ads, Youtube Ads, and Gmail ads. If you are running a business and overriding your competitors, it will allow you to improve the reach of your business. Scaling a campaign depends upon expertise, and a proper campaign helps scale the campaign at a better level.
Google Adwords is cheaper or more economical than traditional marketing channels such as TV, the radio, etc. I won't say cheaper in every case, but it is cost-effective in many cases and helps reach an interested audience. You may target your audience and enhance the return on your company investment at reasonable rates.
After giving training on Google ads to students and corporate sectors, I have found it helped practitioners improve their overall campaign results. By taking this course, you may obtain Google Ads certification, which will help you get a good job in a Digital marketing company or scale your campaign for your business.
Step by step process of Google Ads Training
Do you want to use Google Ads to reach out to new clients online? Google ads training will enable you to reach out to new customers for your clients or your business. You have to understand your business objective before starting a Google Ads campaign. Once you understand your end goal, you can plan your campaign strategy and divide it into different campaigns like ( Search ads, video ads, display ads, Smart campaigns ) and many other types as per the campaign's objective.
The key to digital marketing is Google Ads ( Earlier Google Adwords), especially when discussing the potential customer lead generation process. It allows marketers to display their advertisements on the SERP, i.e., the Search Engine Result Page, to develop their brand image, product visibility, and service exposure. Google ads training by Pranav Jha will help you develop ad strategies according to the target population. After course completion, you can go for Google Ads certification, and this certification via google helps you get the desired job in the digital space. After this Google Ads training, you can work as an independent employee, become an entrepreneur, or acquire a position at an excellent salary in certain good companies.
Why you should Google Ads Training of Pranav Jha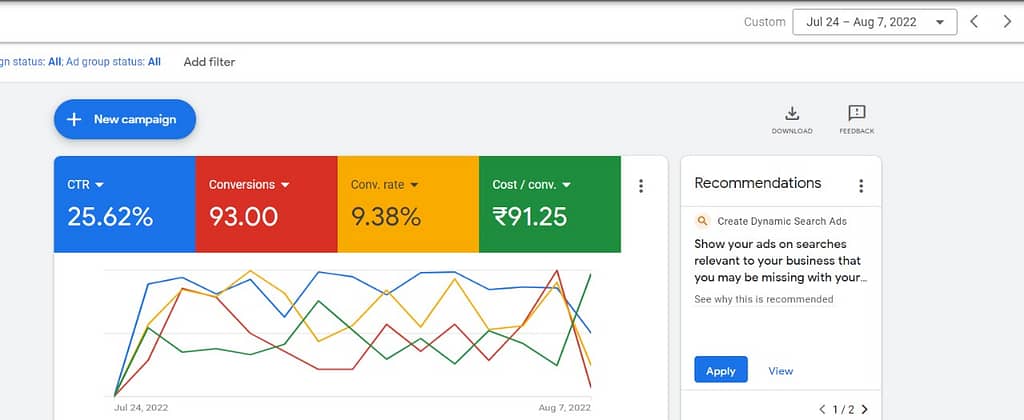 What makes us different from others?
Each company that is trying to take advantage of internet marketing will raise the need for PPC specialists in the future. This PPC course gives you extensive study, preparation for interviews, theoretical documentation, and organizes training courses for applicants. 
Applicants can also produce theoretical notes, PDF, ebooks, and paper material for students' meetings. We also have a good connection with various companies to provide you possibilities for placements right after the training. We organize interviews at the conclusion of the course for the various candidates. 
Effective summaries according to the newest information technology trend
Personal development interviews, group talks, simulated interviews, and presenting skills
Apply for top MNC roles in order to get expertise with industry managers
Investments to gain entry-level jobs in small, medium, and larger enterprises.
What will you learn in Google Ads Training?

Introduction to Ads

Account Structure

Keywords and Match Types

Creating Text and Search Ads

Display Ads

Display Targeting

Campaign Types and Settings

Quality Score
Ads Reports
Ads Tools

Optimizing Your Account
What will you learn from this experience?
Learn how to set up your first Google Ads campaign with ease. This offers the ability to build ad groups, compose advertisements, set bids, and create ad extensions in addition to choosing campaigns.

 

Learn how to manage your existing campaigns in just 30 minutes each week.

 

 Learn how to set up and run a display advertising campaign.

 

 Learn techniques for lowering your costs (paid Google ad expenditure) and increasing your conversions (sales, website sign-ups, leads).
You'll be able to develop and manage Google Ads campaigns at the conclusion of this course. You'll be able to run campaigns for your own company or for clients from the comfort of your own home.
Pranav Jha will walk you through the process of creating and managing your first Ads campaign. Follow along as I develop example campaigns for companies in my classes by watching lectures, viewing screen share demonstrations, and following along as I create example campaigns for companies in my classes.
You'll be able to build and manage Ads campaigns for yourself or for clients after completing this course. Working from home and managing accounts for any company with an internet presence aiming to grow traffic and/or revenue will be possible with the skills I teach you.
What's inside the Google Ads Training Course?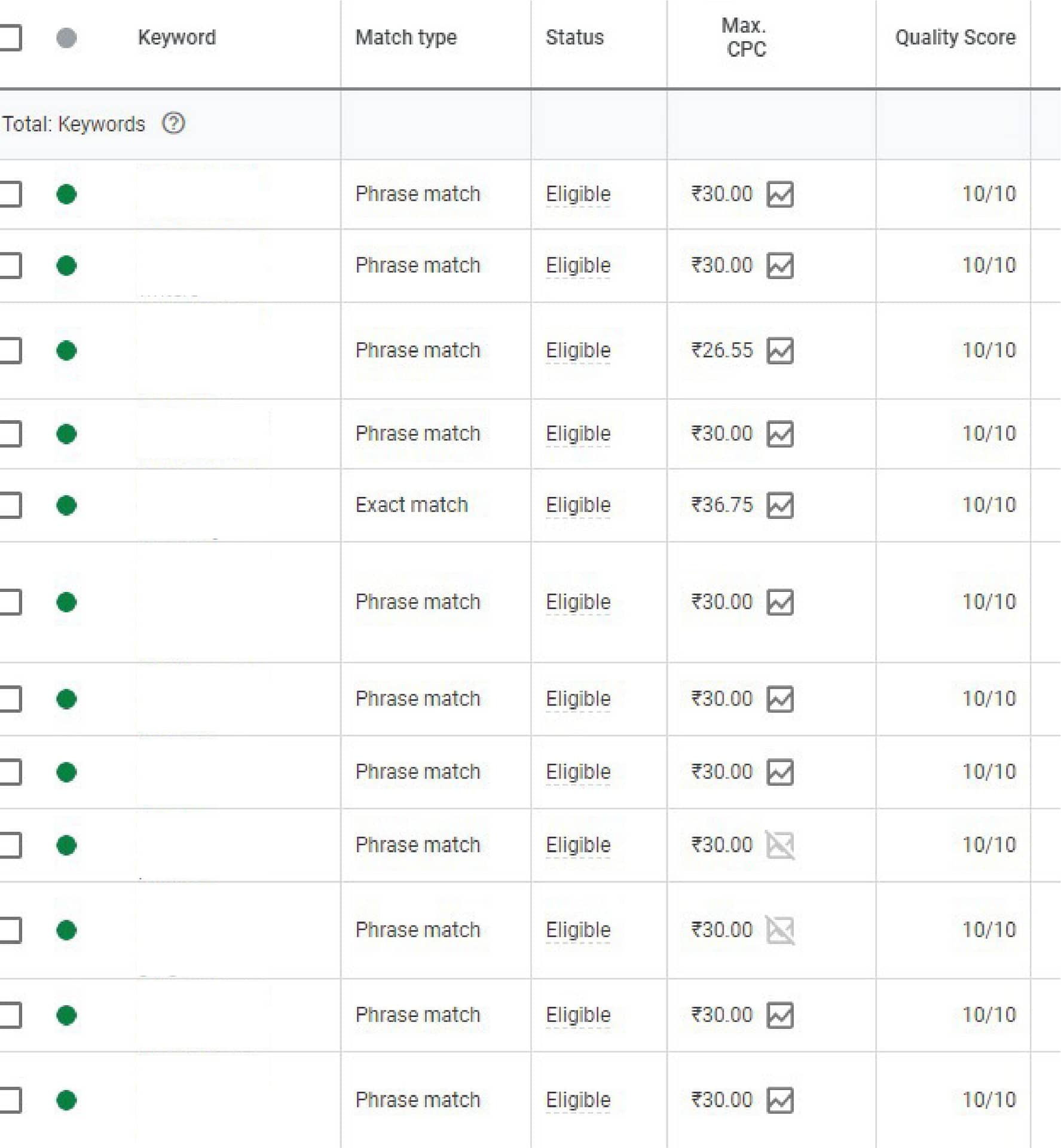 Individuals who should take this course include:
        Digital marketers in mid-sized/large organisations adding to their tool belt

        Small businesses handling Ads in-house

        Entrepreneurs testing new ideas and goods

        Professionals and offices that require advertising but don't have a lot of time

        Owners of new websites or blogs who need rapid traffic and sales
There are hundreds of Ads courses available, but most of them bog you down with feature overload, leaving you even more bewildered than when you started. I utilise my years of expertise to cut out the jargon and simplify the most important components of Ads, while also incorporating all of my favourite "tricks and tips" to help you succeed, show you how to create a successful campaign, and prepare you to manage Google Ads accounts for customers.
I've created and maintained dozens of Google Ads accounts for customers selling everything from accounting software to chicken soup. In addition, I am the creator and founder of APWEBWORLD, a premier resource for entrepreneurs.
I'm delighted to see you use this fantastic tool and to walk you through your first Ads campaign step by step!