SEO Strategist in India- Pranav Jha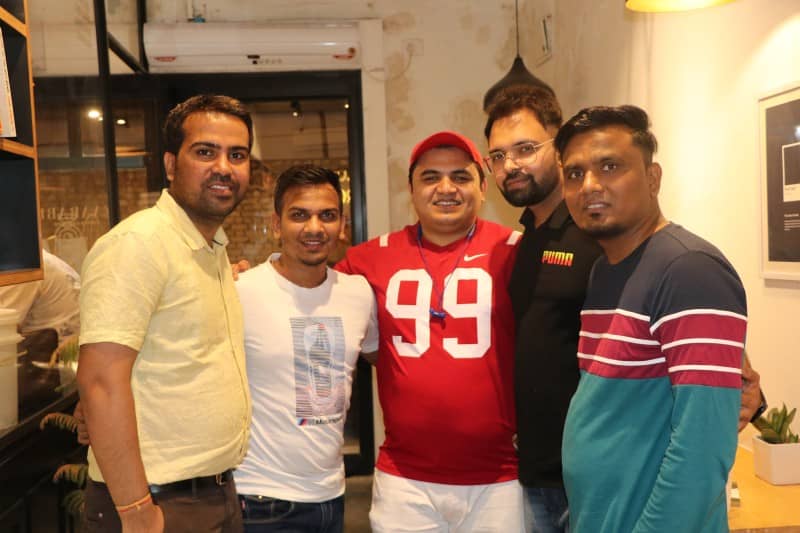 Search engine optimization, the ultimate tool for acquiring a digital audience, is not rocket science technology! Take your business to the top rank slots of the SERP and improve the profits to leaps and bounds with me, your SEO guide. I won't say I am an SEO expert. Still, I have spent many years learning best practices of SEO that helped me in scaling a lot of businesses and helped them generate millions of traffic, and they gained a great number of organic impressions on their websites.


I am 
Pranav Jha
, bringing you a one-stop SEO performance solution. With 10+ years of professional experience, I have worked with more than 1400 clients all over the globe. I am an
SEO Consultant in India
 and helped many brands grow organically. I have core expertise in Google ads and SEO. 
My team and I assist startups and businesses in gaining digital prominence via organic and paid methods. It would help if you got in touch with my team, and we will ensure the best SEO solution for your venture. SEO Strategies implementation needs top SEO experts with rich knowledge about technical SEO, link building, content planning, website architecture, Schema markup, and great exposure to tools like SEMrush, Ahref's, Keyword revealer, Screaming frog, etc. We have an open environment where we use the best tools, do in-depth market research, and access the best SEO resources. I am working with 20+ SEO professionals and content experts to improve work and add better relevancy to projects I am taking under my supervision. Over the years, I have seen many changes in overall SEO strategy building. Google keeps bringing new things that overall help users in searching in a better way. In recent years, Google has focused on E-A-T (
Expertise, Authoritativeness, and Trustworthiness ). 
As SEO experts or professionals, we must follow the trend to maintain the website's overall value on Google. Things like Core web vitals, Technical SEO, Link building strategies help the website's overall growth if followed contextually and implemented with perfection. 
How my SEO Expertise will help You
As an SEO expert in India, I can assure you that the growth of your business and prospects depends on digital platforms. Apart from a few government areas where very few people prefer to work on digital presence, most companies switch to digital mediums. It is high time you resort to digital marketing techniques like search engine optimization to gain online visibility. With a better online presence and website traffic, secure your position on the top of SERP ( Search engine ranking page) and flourish in business. Maintaining a Search engine ranking position needs proper planning and SEO techniques. Once you gain the top position via your SEO efforts under the guidance of an SEO expert or SEO Consultant, it helps you win a lot of potential leads and helps you grow at a better level. As an SEO professional and a Freelance SEO expert for different agencies ( majorly white label service providers), I have got great exposure and hands-on practice on all levels of SEO. SEO is about improving your overall context in google and keeping your website exposed per standard Google parameters.


I bring you a tailor-made SEO plan for your business; this planning and projection are based on the years of my experience in the SEO Industry. My team reviews your existing web presence and the current standing of your website, helps you set up better expectations, and gives you a strong SEO projection. We present the most suitable SEO strategy to bring the desired and lasting outcome. Digital platforms have very high potential, like Google ads, Facebook ads, LinkedIn ads, and other digital marketing platforms. Most companies prefer SEO due to its investment scope and future business prospects. Although SEO needs good investment in link buying, content planning, and structuring your website, it gives freedom to move stuff with less investment if you don't have much budget and wider reach. You can get results faster if a few things can be aligned before time and invested on time, like good content, timely blogs, and links acquired on time. SEO is all about consistency and proper planning, so if your project lacks any important parameters, you can take the help of an SEO expert. You need to align your stuff with a proper SEO strategy under the guidance of an SEO strategist. If you face difficulties, you can also hire an SEO specialist as a freelance SEO expert for your projects.
How I understand your SEO projects as an SEO Practitioner or Expert: 
I do detail meetings with a prospect seeking an SEO consultancy or hiring an SEO agency for work management of SEO. 

Understand the current positioning of work and website complete flow. Try to set an expectation per my SEO knowledge and expertise over 9 years in the SEO industry.

Understand the following metrics: Impression, clicks, CTR, and conversion; accordingly, I discuss them in detail. 

I do a complete Audit on Ahrefs and Semrush about my prospect and his competition. 

After doing the analysis, I prepared a detailed sheet, explained everything to the client, and shared the marketing potential.

Submit my detailed planning as an SEO expert and roadmap over the period. 
How do I prepare an execution plan and roadmap as an SEO Expert? 
I understand the project deeply and do my detailed analysis. 

Once I complete my analysis work, I work on overall stuff and set my goals for the project. 

I always say: SEO is a marathon, so we need detailed planning before running a marathon. 

So I always prepare 3 month or 6-month roadmap, and I prefer to have a client who at least gives me 3-4 months before judging my SEO expertise. 

I always implement Google analytics, Google search console, and bing console and use premium tools for showing all my work and proof of improvement. 
Helping you with SEO services as SEO Expert or Freelance SEO Expert
With us, you get SEO services at an affordable rate. Help your business transform into a digital brand. We work mainly in two patterns as we have a strong team of SEO professionals who understand my supervision and work per SEO planning. The first is directly working on SEO projects with my AP Web World team, and the second is guiding and mentoring as a freelance SEO expert.
We offer the following SEO services to clients belonging to different fields – 
Website SEO Audit

In-depth keyword research

SEO Strategy building 

Prepare Search engine optimization planning and building execution plan.

Content optimization 

On-Page updation 

Linking with key tools like Google analytics 4, Google Search Console, Bing console, and Google data studio.

Link building

Improving Core Web Vitals 

Improving Technical SEO of websites 

Performance analysis for ranking

Overall report preparation based on past work and preparing further planning. 
Understand how SEO works for you
Capture target audience
Our team identifies your target audience and leaves no stone unturned to increase visibility for your brand. Gain brand credibility with an SEO expert and win the race in the digital run.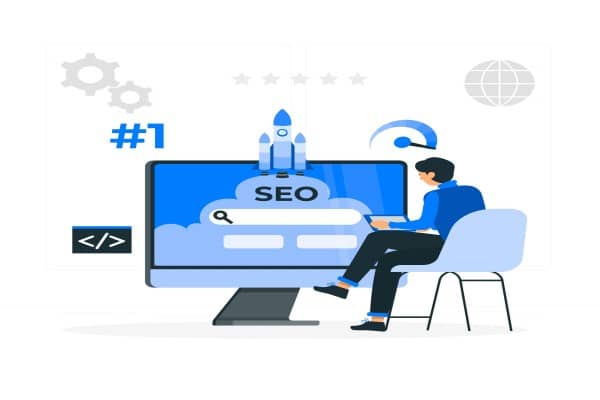 Get an effective outcome
We bring on-page and off-page SEO actions that help your business cover every essential aspect related to digital marketing. No short-cut methods with us! We only make SEO moves that yield a lasting impact in making you a prominent brand in the online space.
A comprehensive approach
Get complete SEO service support from the best team led by the SEO expert India. Attain quality and organic traffic on your website to improve the conversion rates with our service offerings.

Process of SEO analysis - Why you need SEO Expert In India
We review your current digital performance and website content and analyze it deeply. Our team of SEO experts and Pranav Jha analyze your website content and understand your targeting in detail. 
We evaluate the backlinks and internal links and investigate broken links to identify the flaws. Backlinks and link structure internally and externally helps in proper authority distribution and setting up priority. Our SEO experts in India help in knowing fundamental lacking in website SEO architecture. 
Based on initial research, we prepare a detailed projection for your website and draft planning for 3 months or 6 months as SEO is a long-term game, and we need to plan accordingly. 
We use the apt SEO plan that suits your long-term objective and utilize SEO tools to fix the flaws. 
With us, get end-to-end SEO services with expert guidance in each step for digital growth. 
We do detailed research via google search console, google analytics report, and SEMrush SEO audit. Our panel of SEO experts and Pranav Jha will decide the next action plan and prepare further projects accordingly based on the current result. SEO is a continuous process that needs proper planning and execution.
SEO's final result helps in further planning and research work. Our panel of SEO Experts in India will help you scale your organic campaign and improve your visibility.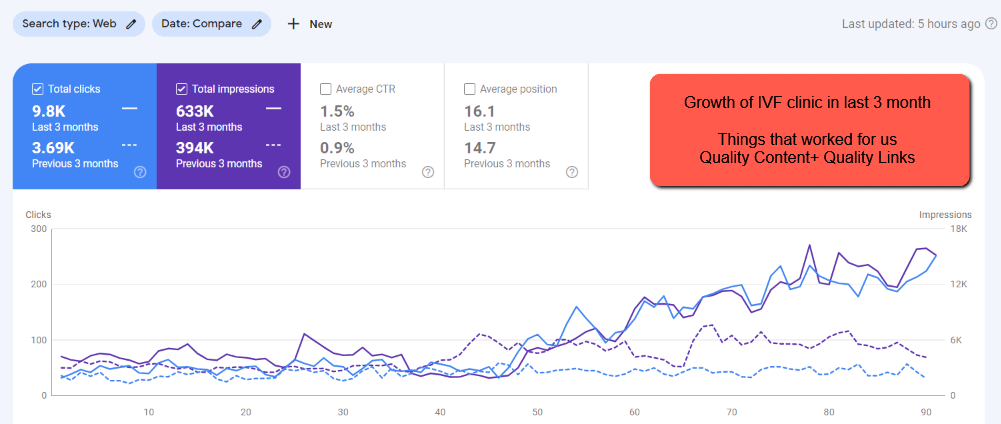 Why Choose Pranav Jha SEO Expert for Improving your SEO
Rely upon my 10+ years of experience building businesses into online brands with optimal search engine visibility. My team and I extensively research the latest digital marketing trends to develop industry-specific SEO strategies that bring a definite outcome. Boost your digital growth and performance with expert assistance. Over 10 years of experience, I know the core aspects of SEO after doing manual and tools audits of 10000+ websites. My team and I extensively research the latest digital marketing trends to develop industry-specific SEO strategies that bring a definite outcome. Boost your digital growth and performance with expert assistance. As a digital marketing consultant, I have helped 1400+ clients grow their businesses, which helps me know core areas where companies lack planning and where they can improve their strengths. Especially organic growth always has a lot of scopes as it relies on technical aspects, content planning and research, off-page activities, outreach approach of SEO for guest posting, and other activities. Now figuring out these lacking areas is not a big concern for my core technical SEO experts and me. 
The growth result was not that easy if you see the screenshot of the Finance niche SEO project. Things started with page optimization, then website optimization, and then mixing strategy with content optimization. 

My Key Suggestions As an SEO Expert to your business
Understanding the current situation of your website :
It's very important to understand the existing or current situation of the website. It helps in setting an expectation.
Key Metrics to track in SEO 
If you are hiring an SEO expert or SEO agency, you need to understand key performance metrics so you can discuss these things on a timely basis: 
𝗢𝗿𝗴𝗮𝗻𝗶𝗰 𝘁𝗿𝗮𝗳𝗳𝗶𝗰: You need to track the number of people visiting your website to understand your user flow.

 

𝗖𝗼𝗿𝗲 𝗪𝗲𝗯 𝗩𝗶𝘁𝗮𝗹𝘀: It's a critical update by google, and you can track the performance of your website via Search console data. It maintains your website health as per google parameters.

𝗚𝗼𝗮𝗹𝘀: Generally, we track user activities in paid campaigns and avoid organic parts. Tracking goals and different events are very much important in SEO. It helps you in optimizing your investment in SEO.

𝗖𝗧𝗥, 𝗜𝗺𝗽𝗿𝗲𝘀𝘀𝗶𝗼𝗻, 𝗮𝗻𝗱 𝗰𝗹𝗶𝗰𝗸𝘀: I always monitor these three things as an SEO practitioner. It's very easy to track via Google search console and helps understand business growth on an organic level.

𝗜𝗻𝗱𝗲𝘅𝗲𝗱 𝗣𝗮𝗴𝗲𝘀: Most of the SEO audits have recently shown me a major lack of indexed pages. Google is not indexing your pages because it's not upto the mark or lacking on a certain level.

𝗥𝗲𝗳𝗲𝗿𝗿𝗮𝗹 𝗱𝗼𝗺𝗮𝗶𝗻𝘀: Agencies working on your project generally build many links for your website. However, once you compare your data on tools and check progress, you find no progress because they are not building links that are getting indexed in Google. So if links are not indexed, you will not get referral domains. So your team needs to closely look after backlink work or referral domain count work.

𝗞𝗲𝘆𝘄𝗼𝗿𝗱 𝗿𝗮𝗻𝗸𝗶𝗻𝗴: As a businessman, keyword ranking is very easy to track and check. As a practitioner, if we rank on Google for transactional keywords on top of the SERP, we can increase business flow.
Regular Report: Always ask for monthly, 15-day, or weekly reports from your team. What exactly can they deliver? You can discuss these things before finalizing the SEO project. In reporting part, Google search console data, google analytics data, backlink work done by the team, and tools like Semrush and Ahrefs can help in a better way. It gives more transparency to the business. 
Frequently Asked Questions (FAQs)–