Recently updated on July 7th, 2021
To increase internet traffic, many businesses rely on sponsored promotions and marketing campaigns. However, they frequently overlook the significance of SEO in driving website visitors. If you can increase your organic traffic, you will benefit in the long term. Why? Because you will no longer be reliant on referral traffic and paid advertisements to attract people to your website.
We will guide you through the SEO approach for one of our clients, a fashion designing institute, in this case study.
The customer approached us in March 2021 with the goal of increasing organic traffic and ranking for the most significant keywords in their company category. They were expecting to go on a consistent rising slope after having inconsistent results with attempting to work on the website's SEO on their own.
This was the beginning point – organic traffic to the fashion designing institute from March 2021 to April 2021.
Check out these 10 case studies on using blogging to increase organic traffic:
I wanted to boost organic traffic to my website and rank high for more competitive keywords in my sector.
I had a few thousand organic visitors every year. But I wanted to increase this figure and gain more organic traffic to help me compete with the industry's top players.
I work in the digital marketing field, which is highly competitive because I must compete with SEO professionals. I was a relative newcomer to the business at the time, competing against industry heavyweights. The digital marketing industry's popularity is growing, and so is the competition.
We were all vying for prominent keywords such as "digital marketing consultant," "influencer consultant," "celebrity consultant," and so on. My website was ranking lower in organic search results for these and other keywords due to intense competition and inadequate backlinks.
In February, the website's total organic traffic was little under 10,000 visits. I used to get a very low amount of website visits from search results due to my lower site position in organic searches.
My website's domain authority was also poor because I hadn't yet obtained enough backlinks from reputable industry sites. Although there were some lesser referring domains, I was not receiving high-quality backlinks from websites with high domain authority.
What I did to Rank the Website?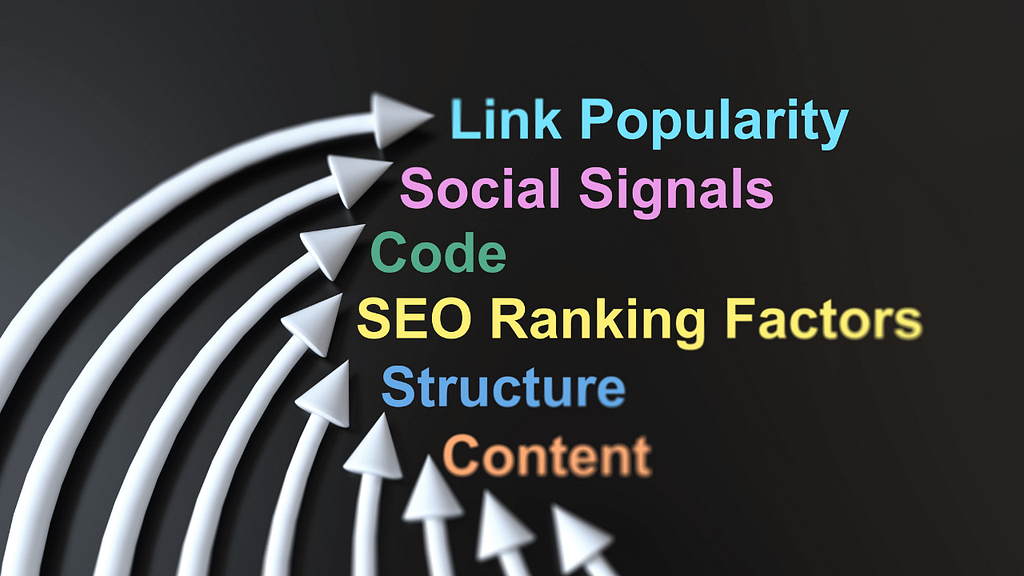 Our collaboration with a fashion design institute began in March 2021. Our typical technical evaluation approach involves assessing how fast the website's pages load, if it indexes well, if the URLs are in good condition, if all pictures load, and if it checks other technical needs boxes. To begin ascending to the top of Google search results, all technical factors must be in order.
Overall, we were off to a fantastic start, and the client's website was already up and running. A few of enhancements were made to the to-do list:
Fixing URL redirects and broken links, sending visitors to webpages that no longer exist:They not only degrade the user experience, but they can also have a detrimental influence on how search engines evaluate the page. The more broken URLs there are, the more red flags Search Engines notice.
Updates on the sitemap:The sitemap informs search engines about the structure of the website, allowing them to find new pages more quickly and easily. Some of the components on the sitemap were either obsolete or wrong, so we collaborated with the AP Web World team to resolve the issue.
Every excellent content strategy must begin with keyword research. After all, everything you write about should be of interest to your target audience. Knowing what your consumers are interested in may be easier if you have firsthand knowledge of the sector. It does not, however, always translate into pageviews on your website. Keyword research allows you to narrow down the particular terms that people are putting into Google, examine the estimated search volume, and determine how simple or difficult it would be to outrank the existing websites in the top positions of SERPs (Search Engine Result Pages).
The major target market for the customer is a fashion institute. Keeping that in mind, and with the assistance of the sophisticated SEO tool….. (TOOL NAME) we were able to discover the primary keywords to target::
Fashion designing degree course
Fashion designing course
Fashion business management course
Fashion designing degree course
Fashion business management
Fashion designer course

Fashion designing institute

Online fashion designing course
Fashion designing institute
Makeup institute

Makeup artistry course

Professional makeup course
Modelling institute
Modeling course in Delhi
Fashion styling courses

Makeup institute

Most crucial, the folks searching for these keywords are ones that want to see what they have on their website.
After identifying the target keywords and a more thorough list of supporting keywords, it was time to develop content that would appeal to both website visitors and Google. We decided to write a combination of in-depth skyscraper articles and shorter, more succinct supporting pieces.
Brian Dean, an SEO specialist, devised the Skyscraper Technique, which quickly became one of the most successful strategies to enhance organic search ranks. Skyscraper articles are intended to best fulfil readers' search intent, offer the most thorough response to their inquiry, and so give favourable ranking signals to the Search Engine.
Also, don't forget about the keywords. A straightforward translation of the terms without considering search demand will not get the best results. As a result, keyword research has been conducted for both languages. 
While new, high-quality material is crucial, we should not underestimate the value of previously published pieces.
It is frequently a question of optimising for the proper keywords and adding value with images, videos, or new material to propel current articles higher in Google search results. As a result, some of the effort was on upgrading or combining old content in order to optimise for SEO and enhance organic traffic.
Overall, more than 25 different articles were either newly published or updated since March 2021 to April 2021.
While the approach concentrated on on-page SEO, we also worked on link development. After all, the quantity of backlinks is one of Google's top three ranking factors.
We maintained link building and outreach for backlinks, which resulted in high-quality backlinks on the websites of prominent finance bloggers. The biggest source of backlink growth, however, is the client's own activities.
While it is critical to assess and improve your website's SEO performance, it should not be done in isolation. To evaluate your SEO performance, you must compare yourself to your competition.
I am always monitoring the performance of my competition and comparing my website to theirs. This helps me generate ideas for how to enhance my SEO efforts and quantify the outcomes of previous endeavors.
• Timely On-Page SEO Audit
A webmasters audit is required for any website owner who want to track and enhance their SEO performance.
Google's Webmasters tool (formerly renamed Search Console) informs you about how Google perceives your website. It can demonstrate:
Whether or not your pages are correctly indexed
How quickly the website loads
The quality of the website's mobile user experience
Which keywords are your website ranking for?
SEMrush is another SEO audit tool that I use to check my website's on-page SEO performance.
When determining the effectiveness of an SEO campaign, we consider the following factors: organic traffic growth, the number of keywords in the top three, ten, and hundred places, the performance of individual content pieces, and the growth of referring websites. We examine the fluctuations of these KPIs for our customer below.
Since the beginning of our collaboration in March, organic traffic has been continuously rising. When comparing February 2021 results to March-April 2021 results, we can find a 706 percent rise in impressions and a 701 percent rise in clicks from Google.
The publication of high-quality content based on significant keyword analysis resulted in many articles that drove targeted traffic to the website.
Driving organic traffic, contrary to common assumption, is not complicated or time-consuming. If done correctly, these SEO tactics can help you increase your organic website traffic in as little as two years, as it did in my case. All that is required is perseverance and hard effort.
If you want the best outcomes, you must hire the right individuals. Before you begin your search, why not read our blogs and case studies? To assist you in selecting a dependable service, ask the following questions. The aforementioned case studies are examples of effective SEO case studies that we have discovered. Naturally, you must modify and adapt the procedure to your own needs.
At AP WEB WORLD, we help SMEs grow their web presence in accordance with their business objectives. Contact us to discuss your SEO goals and receive a customized SEO plan.