Recently updated on March 21st, 2020
Introduction: Tools for Remote Work
Working remotely has now become a trend because it is beneficial for both employees and employers. An employer can save costs on things like office space rents, infrastructure, utility bills whereas an employee can avoid traveling, adjust their work timings and spend with their family.
Many big brands have started allowing their employees to work remotely as they can get the same amount of work done from them as in the case of traditional office-based work. Moreover, they can hire specialists to get the work done in a cost-efficient manner and improve the productivity of the employees.
Managing a remote team might look like a daunting task when you are an agency owner or a project manager. But in reality, it's possible to manage with the tools available and you just need to adapt using them in the right way.
The advancements in cloud technologies have led to the development of various kinds of tools that help the remote teams collaborate, share ideas and work together virtually just like working as a team in the office. One can easily communicate over a video call or share their screen with the other team members to explain the things clearly.
Now let me share with you some amazing tools that would definitely help you to work efficiently and communicate effectively while working remotely.
Explore below detailed information for online marketing tools for remote work.
Project Management Tools:
Project management tools make work-life easier among team members. You can track the progress of a project or tasks assigned to the members and have everything related to a project under one roof. Especially when the projects are kept on hold for a few months it becomes tough to access the data when you start working on it again.
Using project management tools you can easily assign work to any team member, sharing all the resources such as documents, URLs, etc under a single dashboard.If there is any kind of confusion you can comment and discuss. Moreover, you can easily access the project data whenever needed.
Basecamp is one of the popularly used project management tools by many entrepreneurs and business owners because of its clean User Interface. This has many tools integrated inside that help you easily manage projects and discuss ideas with your team about a project.
You can create todo lists, milestones and track the progress of each and every project easily whenever required. Also, you can share various kinds of docs and files, communicate with people easily and have everyone working on the project on the same page.
Asana is also a collaborative project management with a good user interface. You can create deadlines for any project and tasks. Also, it allows you to visually see the progress of any project.

Trello is a simple tool that is very easy to use. You can create different lists for each project and create cards for each task needed to finish for a project. Also, it allows you to comment on the cards where you can share feedback or share any link to the resource needed to get a task completed.
Communicating every single thing via emails with every team might create unnecessary confusion wasting the work time. So these tools help you communicate in real-time and have a clear discussion about the projects.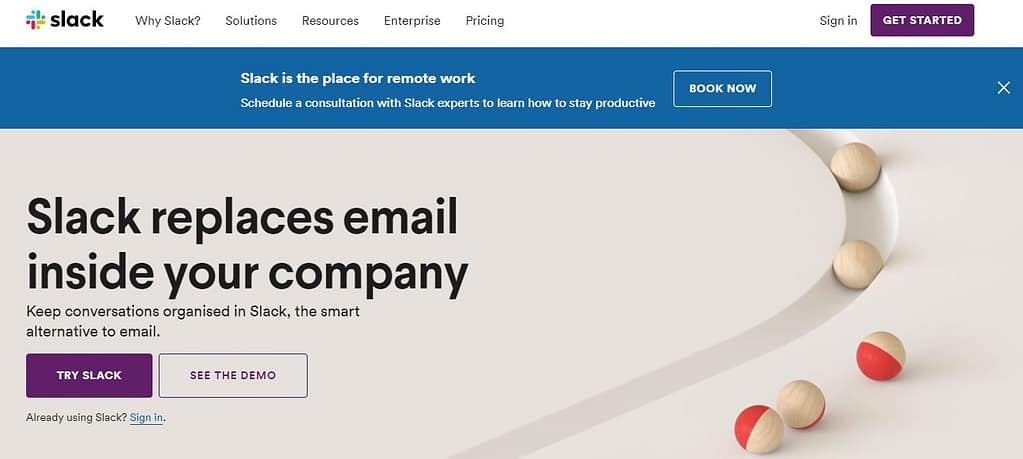 Slack is the most popular tool for communicating with the other team members easily. You can create different workspaces, channels for various project discussions, share files, discuss ideas, comment and message people easily right from a single dashboard making the communication much easier while working remotely.
ii. Workplace By Facebook: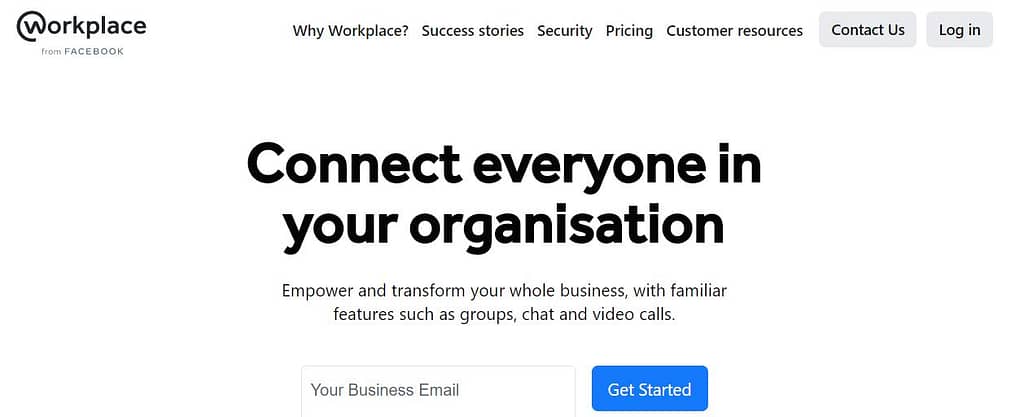 Workplace helps you chat with any other team member sharing ideas or resources among one another. You can even make a video call or share your screen for valuable discussions to clearly explain the goals of a project.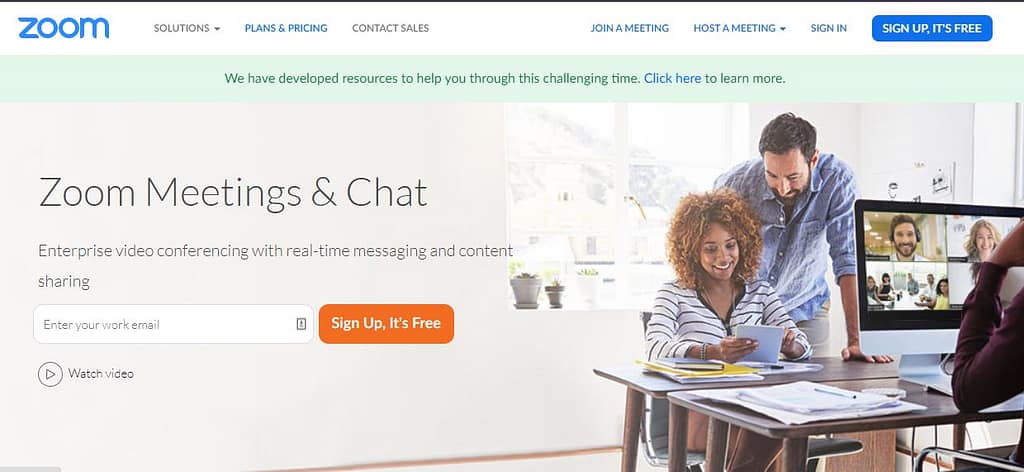 Zoom is a popular tool to organize webinars or video conferences with team members and discuss various things. You can even share your screen and communicate with them over the video call to discuss and explain various kinds of details about a project.
Also, it allows many people to comment in real-time so you can easily answer the queries of any person and provide them with the necessary answers. All you just need to do is share a link of the session with the person and they can easily join either via mobile or desktop. Moreover, only the organizer needs to have a zoom account so making it flexible to arrange client meetings as well.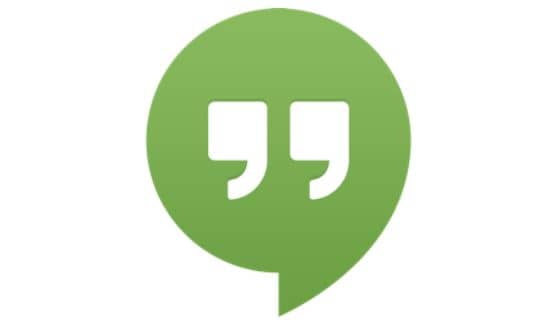 Hangouts by Google are used by people for video calls and you can even communicate with the members easily. One can share the screen and explain the team over the video calls. But to do this everyone needs to have a Gmail account for every member who wants to join a hangout call.
Recently, We Created a Poll for Marketing Tools
Cloud Storage and File Transfer Tools:
Cloud storage tools are quite important for sharing heavy multimedia files to collaborate and share with the other people working remotely.
Sharing the photoshop files or any other heavy files over the email is not possible as there would be a limitation on the file size. To collaborate over the designs or any other tasks, dropbox helps you upload the files on the cloud and share them easily with anyone living in any part of the world.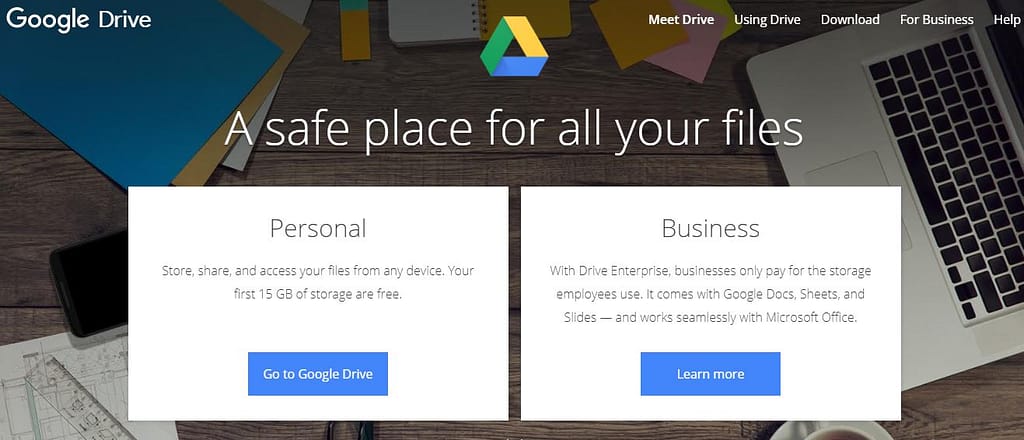 Google Drive allows you to have your spreadsheets, documents, slides everything in one place. You can share the access to edit them to a specific person. With the limitation on the file size for sending emails you can easily upload a file in the google drive and create a unique drive link sharing that in the email directly so that they can access the file.
Wetransfer is popular for sharing heavy video files, graphic files within a breeze. All you need to do is upload the file and generate the file link to share it with another person easily.
Most people often get confused and waste time figuring out what to do next especially after the completion of a task. To keep yourself or your team productive at work it is better to create a todo list. Following are some tools that can help you create todo lists.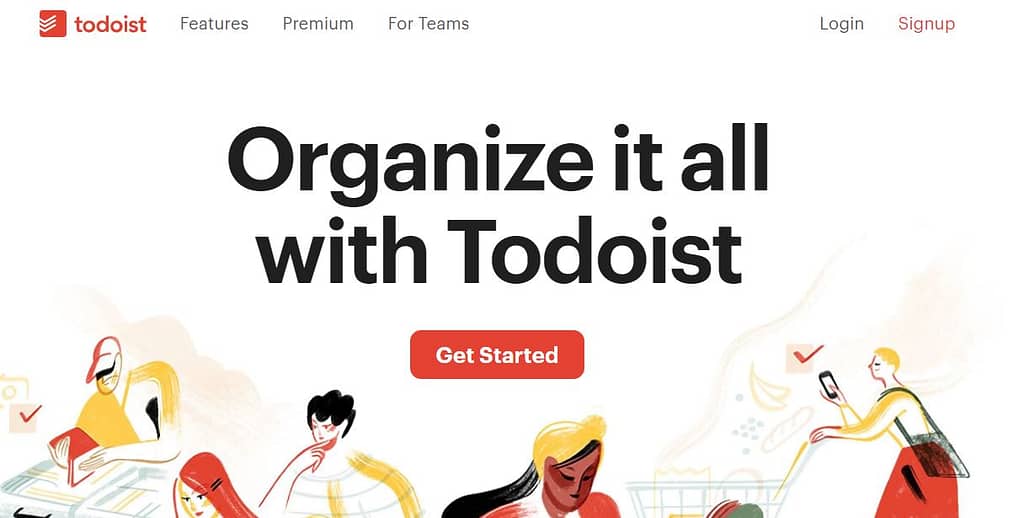 This is a popular tool that can be used by both individuals and teams to create a todo list of various tasks to do on a particular day. Either you are having a meeting with a client or send reports to them on a day you can easily add them to your list. Moreover, you will save time on figuring out what to do and there is no chance of missing to perform a specific task.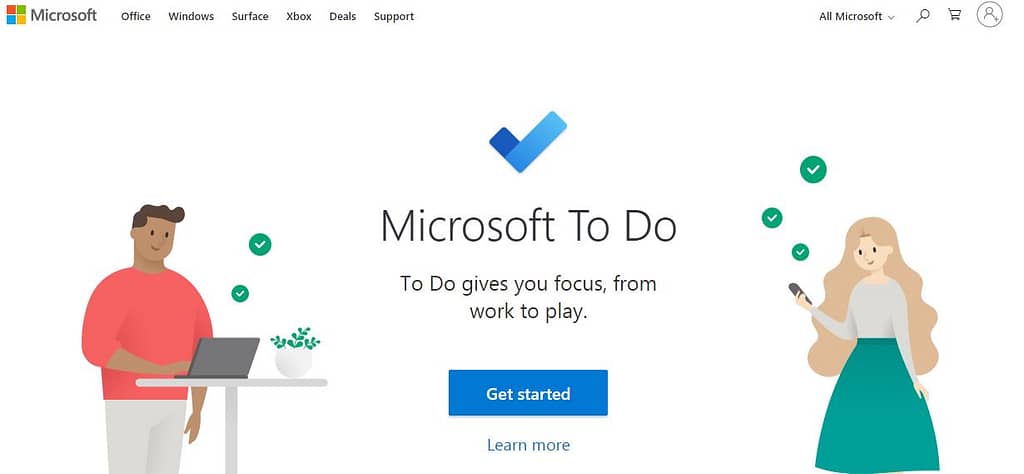 This is also an amazing tool available in the windows devices that helps you create to-do lists and reminds you about them in the specified time so that you don't forget to do so.
Tracking the number of hours that are spent on each project helps you analyze and prioritize some of them so the project work gets accomplished on time. Especially while having a remote team time tracking helps you get an idea about the time spent on a project by all the team members.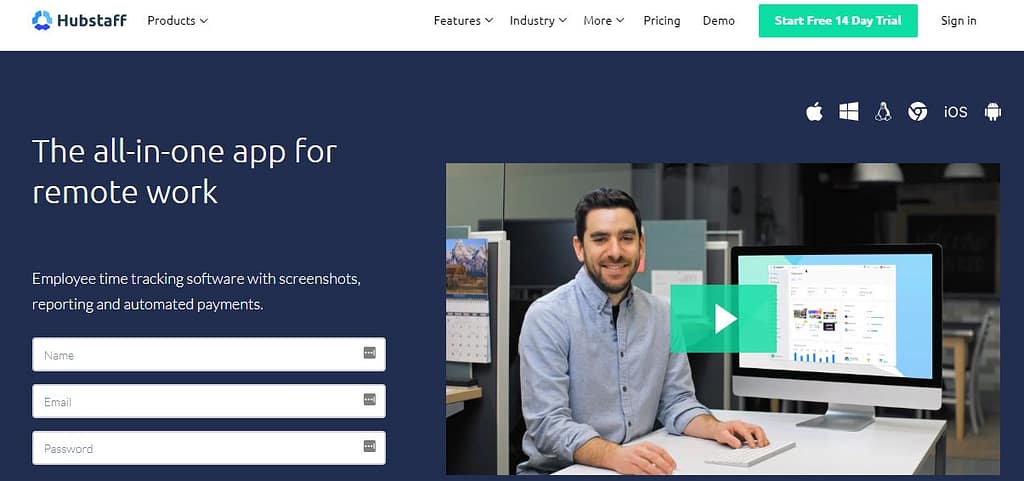 Hubstaff allows you to check the status of a team member who is working on a specific task or specific project at any given time. Moreover, it has some other features like GPS tracking, online invoicing, project budgeting, etc that would allow accomplishing many things from a single dashboard.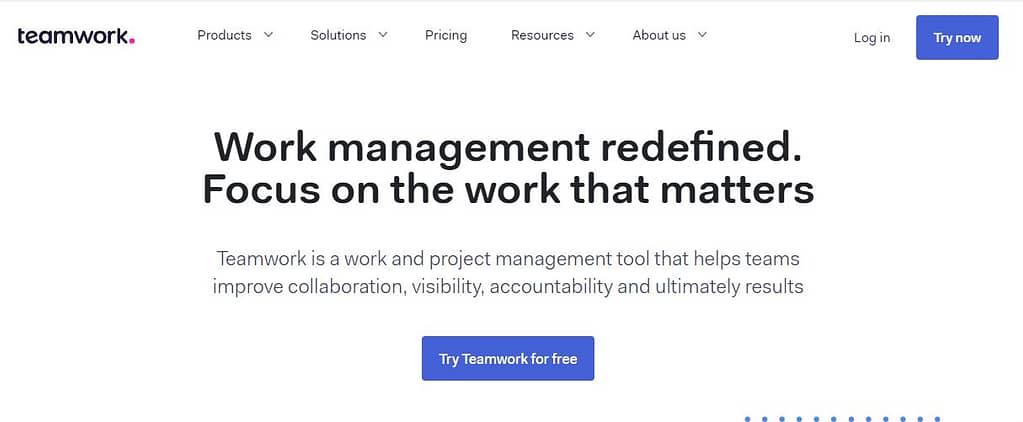 Teamwork is a popular tool where you can set up a hierarchy in tasks creating sub-tasks and assign them to your team members. Whenever they start working on a task they set the timer on so that the amount of time spent on a task or project gets logged. Later you can see the total time spent on a particular project.
When you are attending a client meeting or discussing with team members making a digital note of every aspect helps you a lot avoiding any mistakes and reduces the risk of forgetting about a specific point.
Evernote is a popular tool available on both desktops and mobiles which can help you make a note of every important thing. You can type text and add images and sync across many devices in real-time allowing your team members to access the same thing at a time.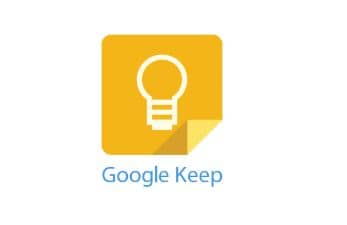 This is an underrated tool but you can not just take text notes but also voice notes when you don't want to type. You can share images, notes, etc with your team members easily using all the Google tools such as Docs, Slides, Sheets right from a single. It has a chrome extension and mobile app to make things easier.
Conclusion: Tools for Remote Work
Working remotely or managing a remote team might look like a challenge. Using the right tools you can easily get the work done while working remotely because you can collaborate, communicate on various aspects in real-time even if you are physically away from one another. You can maintain productivity and track the progress of a project anytime.
Moreover, remote working helps you save on various kinds of expenses to be made while having a physical office space. So start working remotely and I hope the tools discussed would be helpful enough to make your remote work-life easier. Read more blogs by clicking here.