Companies that deliver IT as a service through the Internet are known as cloud service providers. The term "cloud computing" refers to the use of the internet to store and access data. It does not store any data to the hard drive of your computer. You may access your data from a remote server with the aid of cloud companies.
The services provided by cloud technology companies include anything from comprehensive application development platforms to servers, storage, and virtual desktops. The following is a hand-picked list of cloud service providers. This list of cloud service companies provides a wide range of cloud computing options.
Ready? Let's get started:
Cloudways is an amazing tool for developers or anybody in need of on-the-fly cloud hosting that is both powerful and economical. It may be used to such that websites using popular cloud hosting providers.
External cloud hosting providers can use Cloudways' managed layer. If you signed up for Digital Ocean directly, for example, you'd have to arrange everything yourself. You can get the same great performance with Cloudways without having to be a web developer. Or, if you're a developer, it'll save you a lot of time.
WordPress, Magento, Joomla, and Drupal are among the applications it supports. Digital Ocean, Amazon Web Server, Google Cloud Platform, Linode, and Vultr are among the cloud hosting systems it supports.
Cloudways is made to be adaptable. You may adjust the parameters of your server to develop your first application based on the application and cloud platform you pick when you build it. Cloudways also has a large number of data centres to choose from, with over 60 to choose from.
Developers and sophisticated users have access to a variety of features that allow them greater control over their apps. Staging areas, application and server cloning, SSH and SFTP access, Git integration, WP-CLI, cron tasks, and more are among the features available.
The Projects part of the Cloudways dashboard will let you manage all of the servers and applications/sites you create. A server can have several apps, and a project can have many servers. You may add several team members to your account, which makes collaboration a key feature of this platform.
DreamHost is a well-known shared hosting provider that specialises in WordPress and provides one of the most versatile, unmanaged cloud hosting options available. It's similar to Cloudways in that it allows you to quickly build cloud servers without having to pay a large initial payment. Rather of operating as a portal for others, it employs its own server technology.
Overall, DreamHost's cloud hosting service is one of the most adaptable on this list, making it an excellent alternative for developers that require greater control over their server during development. You may use any Linux distribution, BSD, Windows, or even your own operating system. You have full root and SSH access as well.
MongoDB, Redis, Python, Ruby, and Node.js are all supported on these servers. The servers were also constructed with OpenStack and Ceph to provide compatibility with common APIs and developer tools.
Unfortunately, these qualities make it a poor choice for non-technical bloggers and site administrators. You're in responsible of backing up your server and keeping it safe. You'll need to set up WordPress on your own as well.
DreamHost provides three different plans, each with different amounts of resources, such as up to 16GB of RAM and eight virtual CPUs. All plans include 80GB of SSD storage, 100GB of block storage, and free bandwidth (for a short period).
Liquid Web is a high-end web host that provides a variety of strong hosting services, including VPS, cloud, and dedicated hosting. Managed cloud, dedicated cloud, and managed private cloud are the three cloud hosting services they provides.
The dedicated cloud server is the most affordable and widely available cloud service. Each package you choose has its own dedicated server, but with cloud technology's speed and scalability. Linux and Windows-based servers are available, with a variety of Linux distributions to choose from.
Up to 1.7TB of SSD storage, 62GB of RAM, and 16 CPU cores are available on these servers. Daily backups are available, but they cost $0.13 per GB each month. They can be kept for up to 90 days.
Security and DDoS protection are also handled by Liquid Web. Cloudflare provides a content delivery network (CDN). The managed cloud service offers fewer options, but it is completely managed and includes cPanel. You simply choose a plan based on the number of resources you need.
The private cloud service is a more advanced type of hosting for business-level websites. It has a storage capacity of 10TB, 960GB of RAM, and 160 CPU cores.
A2 Hosting is a shared hosting company that provides a variety of hosting services, including VPS cloud hosting. You get the strength and scalability of cloud hosting paired with the shared-yet-exclusive technology and low rates that a virtual private server has to offer with this type of service.
There are three different cloud hosting plans to select from, each with different amounts of resources. These plans, however, are only a starting point. You may pick up to 250GB of SSD storage, 12 CPU cores, 32GB of RAM, and 9TB of bandwidth when choosing your plan before completing your purchase.
Of course, choosing these choices raises the cost of hosting, but it's fantastic to have such versatility in a less expensive alternative.
You may also opt to utilise your server totally unmanaged or add cPanel to your package, just as with A2 Hosting's regular VPS hosting plans. You'll be able to add custom programmes and scripts to your server if you leave it unmanaged, especially since you'll have root access.
You may also select from a variety of Linux distributions.
This service does not include with security solutions because it is supposed to be uncontrolled even with a cPanel licence. You'll be in responsible of updating the operating system, putting in a router, keeping track of log data, installing an SSL certificate, setting Better security, and etc.
Fortunately, this provides total control over how your site or application handles security to power users or your developer.
Hostinger is a versatile host that provides a variety of hosting services, including Minecraft server hosting. The fact that they also provide cloud hosting for large-scale websites and apps should come as no surprise.
There are three pre-configured designs available, none of which can be customised. With that stated, you'll have access to a maximum of 200GB of SSD storage, 16GB of RAM, and 8 CPU cores with this hosting package. For an extra performance boost, the top-tier plan uses Google Cloud Platform.
For DDoS protection and increased site performance, this package includes a Cloudflare integration. Your membership also includes the LiteSpeed Cache WordPress plugin, that offers advanced caching, lossless image optimization, and minification for CSS, JS, and HTML files.
In terms of speed and uptime, Hostinger's cloud hosting solution provides a lot of bang for your money, and you can also incorporate security under this umbrella. Free SSL certificates and daily backups are included with all plans.
Moreover, through a partnership with Imunify360, Hostinger's complete infrastructure includes DDoS protection, a firewall, and malware scanning.
The ability to use several versions of PHP, as well as Git integration and an access control tool, will appeal to developers and expert users. Bloggers and administrators with minimal technical experience will like the completely managed aspect of this hosting plan, as well as one-click installations for apps like WordPress and Magento and Hostinger's simple control panel.
SiteGround is a well-known shared hosting service that runs on Google Cloud Platform. They even hold one of just three spots on WordPress' official hosting suggestion page.
Most notably, they provide a separate cloud hosting service that is similar to the other cloud hosting providers on this list in that it offers plans based on specs with the flexibility to personalise your server.
You won't have to share storage or technology with other sites or apps since each server has specialized resources. Up to 33 CPU cores, 130GB of RAM, and 1TB of SSD storage are available on these servers. SiteGround is one of the more costly cloud hosting providers on this list, but it has the most potential in terms of the resources it can provide, as you can see. As a result, it's an excellent choice for high-traffic websites and applications.
SiteGround's cloud hosting is an excellent choice for high-traffic WordPress sites. WordPress and the WooCommerce ecommerce plugin may both be updated automatically. The host's own SG Optimizer plugin adds dynamic caching and page optimization to the mixture.
SSH and SFTP access, staging, WP-CLI, and Git integration are all available to developers.
Firewall provides free SSL certificates and a CDN for all sites. The host also does daily backups and keeps seven offsite copies at any one moment.
InMotion Hosting is a multifunctional provider that offers two cloud VPS plans: one for any CMS and one for WordPress. Both have the same pricing and basic specifications.
This package allows you to host an infinite number of websites on an SSD with up to 260GB of storage and 8GB of RAM. The quantity of resources available to your server is governed by the plan you select, and you cannot change it.
With an in-house technology dubbed "UltraStack," a high-performance, custom-built infrastructure that avoids poor speeds and downtime, InMotion Hosting optimises your site for speed and performance.
InMotion Hosting handles server maintenance and management, but you're still granted root and SSH access, as well as cPanel, to allow you some control.
InMotion Hosting provides Codero-powered DDoS prevention for further security. They also save "snapshots" of your server's status so you may go back in time if necessary. Free SSL certificates are also offered. You also have access to a bespoke firewall that accepts sophisticated policies to protect against emerging threats.
You may buy a VPS hosting or a dedicated server if you're an expert user or have a site that receives a lot of traffic on the opposite end of the spectrum (of course, those cost more). Bluehost also provides easy-to-use tools for installing site software. This is very important if you're going to create a WordPress site. Bluehost's user interface is simple to use and doesn't require any prior expertise or understanding of how web servers operate.
Finally, if you pay for your server for a year or more in advance, Bluehost will toss in a free domain name.
WP Engine is the first web hosting provider on our list that is solely dedicated to WordPress. It's also one of the more costly options, with monthly charges beginning at $20.
However, in terms of features, WP Engine has pretty much everything you'll need to make your WordPress site a success. Apart from hosting-related capabilities, there are also extras like 30+ free StudioPress themes, dev/stage/prod environments, powerful caching solutions, and a user dashboard that allows you to rapidly access all of your site's settings.
However, this is more of a solution for the experienced WordPress user who wants to get the most out of their site. If you're a beginner with a new WordPress site or don't intend to use WordPress at all, you'll want to go with a different company.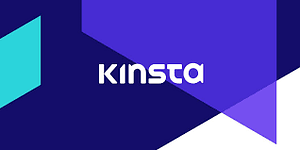 On our list, Kinsta is another another WordPress-only server. The general package is comparable to WP Engine's, although it's a little different. Kinsta's servers are hosted on Google Cloud Platform, and everything is taken care of for you, including daily backups and other essential features.
Kinsta also offers 24 worldwide data centre locations, automated database optimization, WordPress multisite support, malware eradication, PHP 8.0 support, a staging space, and more features.
Kinsta isn't the cheapest – monthly plans start at $25.00 – but it's a fantastic deal if you expect your site to generate a lot of traffic each month. Still, it's not a good option for new sites with little traffic or sites that aren't based on WordPress, exactly like WP Engine.
Namecheap, as the name implies, is one of the most affordable web hosting providers available. You can get started right now for only $1.58 per month (for the first year), and for that fee, you get to host three websites. In addition, a free web address is supplied.
And it's not like Namecheap's package is lacking in any important features. You do receive a free SSL certificate, plenty of storage space, the AutoBackup option, and even free email hosting.
Overall, Namecheap is the greatest web hosting provider for individuals who wish to try out a website concept for the least amount of money feasible.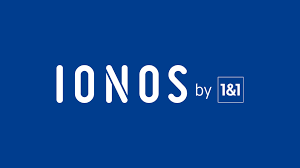 IONOS is a web host that specialises on the European market. They've been providing web hosting since 1988, giving them a unique 30+ year experience that's rare in the web hosting market.
Shared hosting, WordPress hosting, ASP.NET hosting, VPS hosting, dedicated servers, web hosting solutions for agencies, and more are all available.
IONOS may also help you with other areas of the website development process. They'll get you a domain name and an SSL certificate, and they provide website builders for both conventional websites and eCommerce storefronts. Finally, if you want a more customised experience, they provide a web design service (where they build your website).
If you merely want to host a website and not perform any further business data, HostGator's cloud platform is ideal. HostGator's cloud hosting infrastructure distributes your website's load over many virtual servers. As a consequence, your hosting becomes more scalable and dependable. It's just like regular shared hosting in terms of ease of use.
The advantages of cloud hosting plans include a faster load time, additional analytics, and the ability to move your website in the event of hardware breakdown. Another advantage of cloud hosting is scalability. You may scale up if you feel the traffic is becoming unmanageable. With a single click, you may expand up to 8GB RAM and eight cores.
You don't need somebody to take care of your requirements. During the reallocation of space, there will be no downtime for your website. You will also receive more resources straight immediately. After the prices have been raised, these pricing remain competitive.
Hostgator is also regarded as one of the most reliable anonymous hosting services.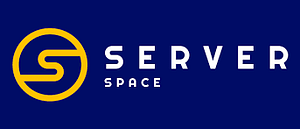 Serverspace is a cloud hosting platform that may be used for both virtual storage and hosting that requires off-shore locations. Their user interface is extremely simple to use and comprehend. It will be considerably easier if you utilise Google Cloud or AWS to host your website.
Serverspace is a dependable, safe, and well-designed hosting platform. However, before investing in it, you should have a thorough understanding of how it works. It gives extremely increased and sophisticated security with no risk of data or personal safety being stolen. If the user has any issues, he may always contact 24-hour help.
Their cloud servers are extremely fast, and users may customise their server settings for specific requirements. The ability to deploy Windows-based servers is a unique feature of Serverspace.
Users only pay for the period when the virtual machine is really utilised when this supplier charges services every 10 minutes.
It has fantastic features that contribute to the overall excellence of the product. If you operate an IT company and need a place to store your software programmes, Serverspace is the most reliable cloud computing provider.
When it comes to growth and scalability, Nexcess comes out on top. It's a hosting service provided by Liquid Web. This host shines brightest when it comes to their extensive managed eCommerce hosting options. They offer high-quality managed eCommerce hosting services for a variety of platforms, including Orocrm, ExpressionEngine, Drupal, WooCommerce, and BigCommerce.
Nexcess is distinguished from the other companies on the list by a number of key characteristics. For example, the Cloud Accelerator. It is a function that impacts the cloud in order to improve the speed of your website's loading time. It might be a significant benefit, as everything depends on speed when it comes to the needs of clients in terms of browsing and website functionality.
Nexcess provides a variety of service options for all sorts of web hosting. The image below displays a sample of what they have to offer their loyal clients.

ChemiCloud offers three WordPress shared plans that are optimised. There are also four cloud VPS and four reseller hosting options available. Free website transfer, unlimited email accounts, unlimited bandwidth, 15 to 35 GB SSD storage, and many more features are included in these subscriptions.
Their servers are located in seven different locations across the world. It also refers to free daily backups and SSL certificates that are encrypted in these plans. With a Softaculous installer or an extra-cost Weebly website builder, you may effortlessly set up your website.
ChemiCloud's speed is built on HTTP/2, SSD storage, a free CDN, and LiteSpeed coaching.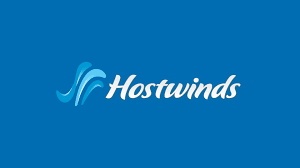 On its cloud plans, Hostwinds provides a sufficient quantity of RAM, bandwidth, and storage, as well as the ability to install the majority of apps. The price structure of Hostwinds is the greatest part. It's inexpensive, and you'll receive a lot of features for your money. The depth and intricacies of the characteristics of Hostwinds, on the other hand, are superficial. The bundle does not include server customization, free domains, or free backups.
When a website's growth is rapid, cloud hosting is the ideal option. It allows for improved resource allocation by allowing for the addition and removal of storage, bandwidth, RAM, and other resources from the server network.
Is it any longer difficult to set up a cloud hosting server, thanks to WebDock's excellent services? WebDock's top hosting services, whether a VPS or servers linked to Cloud storage, did not fail to please us.

GreenGeeks is a reputable ecologically friendly web hosting company. They have a 99.95 percent uptime guarantee and load speeds of less than 500 milliseconds. They have data centres in the United States, Canada, and the Netherlands, with particular locations in Chicago, Phoenix, Toronto, Montreal, and Amsterdam.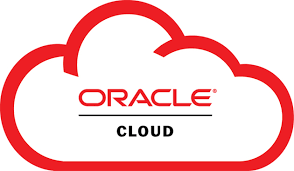 Oracle Cloud provides cloud services that are both innovative and integrated. It is one of the leading cloud service providers, assisting you in the development, deployment, and management of workloads in the cloud or on-premises. Oracle Cloud also assists businesses in transforming their operations and reducing complexity.
Final thoughts
How to pick your best affordable web hosting services?
As you can see, if you're looking for a reputable web hosting company, you have a lot of options. There are deals to be had on a wide range of rates, server specifications, and even the software you'll need to develop your site.
Overall, you can't go wrong with this place. We only included the top of the web hosting industry in our comparison, which is why all of these businesses have such high ratings.
It's difficult to pick a cloud hosting company because you're probably interested in this type of hosting because of its performance and capacity to grow during traffic surges. You aren't only seeking for the greatest performance at the lowest price, as you would with shared or VPS hosting.
Because of this, it's essential to think about why you need cloud hosting. Whether you require on-the-fly cloud hosting to test new ideas or a robust server to support a website or app with millions of users, all of this should be considered when making your pick.
You do not need to be concerned; we at AP Web World are always available to assist you. We will assist you in selecting the best possible hosting services for your business. Please feel free to contact us.
But you don't get daily backups on every plan so depending on your affordability and requirements choose the right plan that would suit your needs.