Recently updated on September 9th, 2021
Marketing is the advertising of a product or service to increase its reach to the customers. There are a lot of ways through which Marketing can get done. Below are certain types of Marketing.
Traditional Marketing
Outbound Marketing
Inbound Marketing
Content Marketing
Social Media Marketing
Video Marketing
Digital Marketing
And there are many more types of marketing that exist today. One of the most prominent types of marketing that exist is Digital Marketing.
We are going to discuss the detailed aspect of digital marketing. We are going to look into what Digital Marketing is. A study done by Statista on digital marketing reports a 13% increase in the 2020 digital marketing budget compared to August 2019 (11.8%). And how digital marketing is an effective way of marketing when compared to others.
Let's start!
What is Digital Marketing?
When a product gets advertised through digital channels it is known to be digital marketing. Mainly it appears on mobile phones, websites, and tablets. It appears as video ads, display ads, text ads, social media posts, and many other forms. 
Digital Marketing is all around you. Whether you are traveling and see billboards. That is also a sort of Digital Marketing. Digital Marketing uses different modes of marketing like internet online technologies. 
Major developments happened during the 1990s and 2000s in the field of Digital Marketing. And it was a major jackpot for the business. A lot of the businesses saw so much progress due to digital marketing.
Importance of Digital Marketing
There are a lot of benefits when businesses adapt to the Digital Marketing module. And that is the sole reason why businesses are seeing so many profits. Below are a few of the advantages that a business can get with Digital Marketing.
If a business adapts well-planned Digital Marketing services, then it will result in good customer reach. And that at quite a low cost.
Targeting is easy in digital marketing. A platform like google ads and Facebook ads offer sharp targeting. 
You can offer quite a personalized service based upon what a customer searches on the internet. It creates a better impact on the seller and buyer. 
It's easy for the customer to check your presence on the internet as it's one of the most transparent forms of marketing. 
The best advantage is that it is easy to access. Since the transactions are online, the customer can purchase something in just a few clicks. 
 Now we can take a look at how it can be cost-effective too.
7 Ways Showing How Digital Marketing Can Be Cost-Effective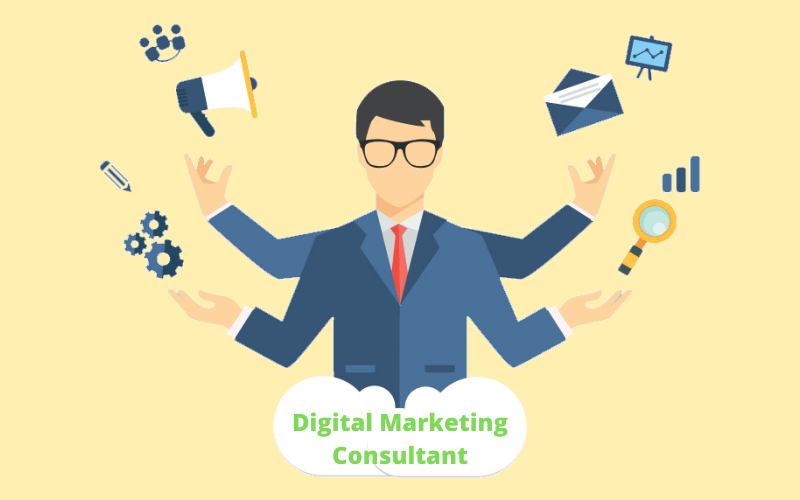 Ways adopted by digital marketing make it cost-effective. And choosing something cost-effective is what every business needs to thrive. So we bring to you the 7 ways in which Digital Marketing can be cost-effective for you
1. It produces a High Return on Investments.
ROI or otherwise known as Return On Investment is the need of the hour. Everyone including various types of businesses wants as many returns as possible with little investment. Digital marketing allows going online with a small budget. 
Since the reach of Digital marketing is higher than any other type of marketing, with little investment one can expect good returns. Plus, if you evaluate your Return on Investment it can help you make new and great strategies. 
What better examples than a small business. Businesses these days use social media which really has quite a low investment and thus they generate customers. 
2. Create awareness about your brand
Every business owner out there is going to agree that it is their primary agenda that their brand name becomes famous. And that is why often brands hire celebrities to become their brand ambassadors as they know this will create more awareness.
Well, thanks to division marketing, you can create massive awareness about your brand at a really low cost. There are so many tools that can help you like email marketing and using trending hashtags on social media to make people aware of your brand.
You gotta trust us when we say this is the era of influencers. An influencer can make or break a brand. The reason is that with the growing popularity of social media, people kind of connect to the influencers.
With digital marketing you get the chance to become an influencer as with a great reach, people can be drawn towards certain brands or services. And once you have niche influence then rest assured your business is in for the long haul.
4. More customer engagement in low-cost content
You do not need a ton of money to market your product. Or have your customers engaged for the same.
Yes, you heard it right! With digital marketing, you just need to stay active and responsive on social media to market your product or services. This is a time where people are more of things if they find it from social media or online sources.
So make the most of it and have more and more customers with the minimum cost of content.
Airbnb was once such a brand that made use of social media to engage its customers. Their customers could share their experiences on different platforms and it helped with customer engagement as well as creating brand awareness.
You need to generate traffic to make your business run successfully. And retargeting ads is one such tool that you can use in your favor.
It is very important as it will bring quality traffic to your website or social media handles. It will bring to you people who are interested in your product or service.
6.Easy to track conversion and data
It is all about the digital footprint. Every action that happens on the web is recorded and you can use it to your advantage. And more so with digital marketing. 
There are a lot of tools that can track things like how many visitors you had and how many of these ended up being your customer. You can use this data to find out patterns and trends and then adjust your marketing strategies accordingly.
7. Target interested Audience those are seeking your services
It has become much easier to find your target audience with the help of digital marketing. People react to digital marketing concepts more than any other marketing and that can help you know where your product fits the best.
With digital footprints, it is even easier to gauge what a person is looking for. And thus, it becomes easier to target them with your product or service.
1. Is digital marketing cost-effective?
Yes, it is the most sought-after method of marketing along with social media marketing. And, businesses are adapting to digital marketing more and more each day.
2. Can you track if the digital marketing campaigns are working for you?
Google has launched tools like Google Analytics and webmaster ( Also known as search console) that track your data. You can track how many people saw your ads and how many people interacted concerning the product. And finally, how many of these became your customers. Apart from Google tools like Microsoft clarity, Hotjar, Lucky Orange helps in measuring your data. Costing wise these tools are either free or available at less pricing. 
It is the most in-demand marketing method that works wonders for various businesses. You can reach your audience within your marketing budget. 
We hope you liked the article and found it informative.