I am a PPC Consultant in India, Pranav Jha (Google Ads Certified). I have 10 years of expertise in managing PPC campaigns across various sectors and marketplaces for small and large companies. Over the years, I have worked with leading industry names like Hrone, IBCA Institute, Lets Connect Coworking, Nimbus Adcom, Nimbus BPO, Sheelaa Bajaj, famous Numerologist Dr. Spine, Leading healthcare brands, and some leading industry brands. 
I always follow a planned detailed structure before executing my PPC consultancy. Things start from research work, competitor analysis, market analysis, finding scope for business, planning a detailed strategy for the PPC campaign, and executing with the help of my expert team of PPC experts and copywriters. 
After executing the campaign, we regularly discuss with clients and provide detailed reporting on various levels or metrics like leads, sales, engagement, and measuring brand growth on different parameters. 
My team of expert PPC consultant and I are based in Noida, India. I am ready to work with major and small customers and organizations in Delhi NCR, INDIA. We can set up a call to discuss detailed aspects of your campaign and help you scale your PPC campaigns better.
Why Do You Need a PPC Expert?
Google keeps updating its features on an ongoing basis. You may lose grip on your campaign if you miss any updates or changes in your campaigns. You ultimately lose more money and opportunity you can grab by following simple steps. So it's highly recommended to hire a PPC consultant or expert to take care of all the updates. PPC experts keep changing your campaigns, like ad copies and keywords, and updating keywords and all the data per the campaign structure. They understand your audience and targeting and accordingly create different kinds of campaigns like search ads, display ads, video ads, discovery ads, application download campaigns, and some campaigns for better brand awareness in the market. 
As an enthusiastic PPC Consultant in India, we always appeal to new features to make those changes/features ahead of your opponent and choose the greatest return on Google advertising.
Why Hire Me As Your PPC Expert and PPC Consultant ?
Its been around 9 years I have spent in the digital marketing industry and helped many startups and organizations as a digital marketing consultant. I have seen a major lacking in PPC campaigns is account structure and poor campaign optimizations. One of the key objectives of PPC campaigns is to drive more traffic and generate more leads and conversions. It is very important to understand the campaign's key objectives and plan per target audience. Deciding a budget and planning your goals per your objective is very important in PPC campaigns.  
However, it's tough to pick someone with the right skill set for your campaigns; you need to align your call with a PPC consultant and discuss all your challenges in detail.
It's important to discuss a few pointers in PPC campaigns before starting your campaign:
What is your target audience?

What is your target area?

What is your budget?

Understanding the detail of products and services before executing any campaigns

What is your ideal customer age?

When your audience is available to take some action.
It is my clear policy to understand the campaign's overall objective and plan my strategy for the campaign.
The scaling of a campaign always depends upon initial efforts and the best account structure.
Payment Measurement
In PPC advertisement you are obliged to pay only when an interested person clicks on your ad. Your money flow is limited to a consumer's bars, not random surfers.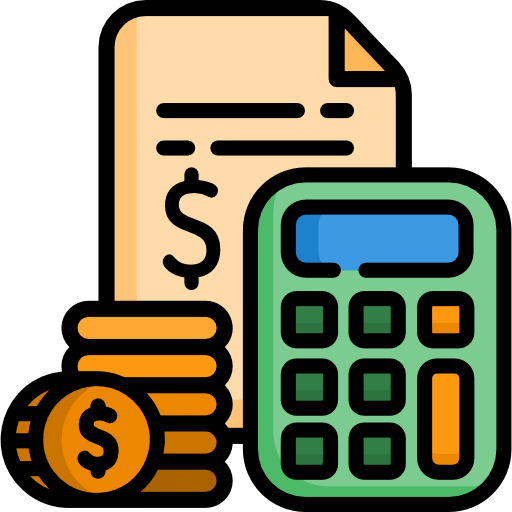 Controlled Budget
PPC allows you to establish your budget for your demands. Furthermore, the established budget is not strong and it is relatively flexible i.e.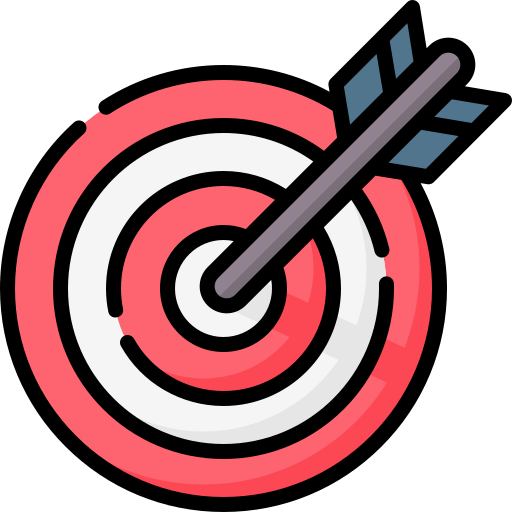 Reaching Target Customers Is Easier
You may post your ad on the appropriate pages in your PPC advertising and design it according to your target clients. This facilitates the achievement of the objective.
Quicker Results
Compared to organic search, PPC might provide results faster. PPC campaign findings can be seen rapidly, depending on a variety of circumstances.
OUR END-TO-END PPC SERVICES IN INDIA
If you want to leave a lasting impression on the digital world, you'll need the assistance of a skilled Google Ads specialist. PPC services demand is across the globe, and most businesses rely on PPC services for lead generation. It is one of the quickest ways to generate quality leads within your budget. As a result, more budget can be invested for further scaling your campaign.
Quality lead generation requires the best audience targeting that drives quality audience on the website and further helps scale the campaign to a better level.
What can you expecting from a Google Ads or Google Ads PPC expert?
What Makes Pranav Jha Unique from Other PPC Experts in India?
IMPROVING YOUR ODDS WITH PPC CAMPAIGN
Given all the advantages that PPC gives each little and large firm, this industry is highly competitive. You cannot expect to get the type of results you expect from the campaign if your marketing techniques are not well-designed or executed in a better way. We have a core PPC expert team that understands all the challenges of Search engine marketing and helps your PPC campaigns on scaling at a better level. We have a Google Certified Ads Expert Team with a thorough overview of industry best practices. As a Google PPC adviser and Google agency partner, we ensure that your advertisements are exposed to the most powerful search engine keywords and key phrases. Our PPC service is not limited to Google alone since we provide you comparable benefits on social networks, such as Facebook, Bing, etc. Our staff is highly trained in these platforms' intrinsic bidding and campaign management methods that improve your chance with a sponsored search campaign.
Based on their performance, I would optimize campaigns and improvise the budgets for winning ads for better conversion rates.
We manage everything regarding conversion-oriented PPC advertising so you can focus on developing your business. We are a well-known Google Ads specialist who takes a comprehensive approach to create a successful PPC advertising campaign. Here's how we go about it: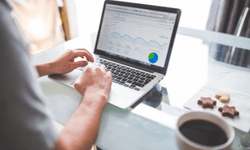 Create Google Ads Account
Create a Google Ads account for your website or online company as the first step. Our team of trained specialists stays up to date on Google Ads and their most recent terms and regulations.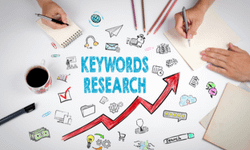 Keyword Research
To choose the ideal keywords for your ad, our dedicated PPC specialist will do extensive keyword research and market analysis.
Campaign Management
You will have a dedicated PPC consultant who will be your single point of contact with us from the minute you contact us for best-in-class PPC services.
Frequently Asked Questions(FAQS)