Pranav Jha's Story To Becoming
A Google Ads Specialist.
Read The Journey That Made Me a Google Ads(PPC) Specialist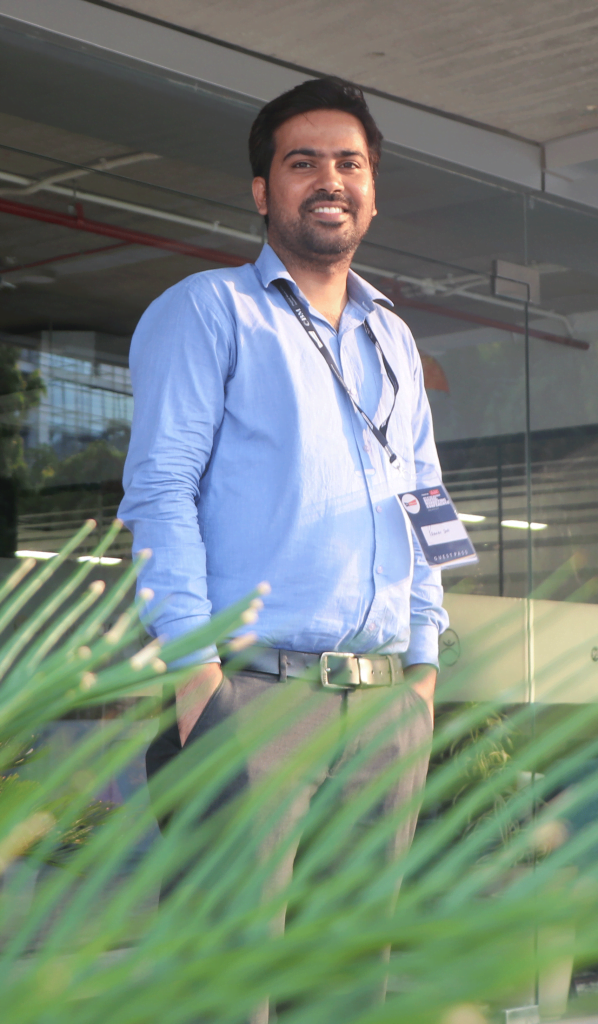 I, Pranav Jha has been working as a digital marketing expert for different industries with more than 8+ years of experience. I have worked with 350+ clients worldwide helping hundreds of companies, startups, and business firms in increasing their brand presence online.
I have my own Digital Marketing Agency (AP Web World). I have my Digital Marketing Institute (PIMS).
I arrange my own Digital Marketing Events (50+ & counting…).
My core expertise is Google Ads(PPC Expert), developing brands strategy for startups and businesses.
You might find me always been eager to help young and future digital marketers to the best of my knowledge.
Why You Need Google Ads Specialist?
Are you a business owner looking for A Google Ads Expert to run the campaigns of your business? Well, then you have come to the right place.
Hiring a good Google Ads Expert is the best decision you could ever make who can grow your business with a smart strategy.
You will be able to generate more leads, sales and increase your business revenue within a short period by hiring me.
A most common mistake made by business owners is trying to manage their ad campaigns on their own assuming that just paying money and hoping to get results would work out.
Though in the beginning when Google Ads (Adword) got started people used to get results to some extent doing such things. But in a modern competitive environment, it is almost an impossible task to drive effective ROAS or ROI for your business.
Even though Google Ads are cheap compared to traditional advertisements, still you might end up wasting a lot of money with no returns from your ad budgets.
Let me tell you one thing PPC experts like me spend hours every week by performing research, planning and refining ad strategies by analyzing various metrics from live running campaigns.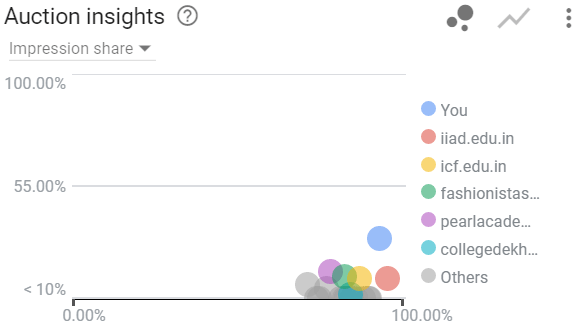 So I am more familiar with using the Google Ads configurations in the right way that you might never become irrespective of how good you are at other aspects to your business.
Moreover, you will just waste a lot of time in understanding the various settings in the Google Ads Account. So hiring a Google Ads specialist would be the best decision you could make for launching and managing your ad campaigns. Now let's discuss in detail what I can do for you as a Google Ads Specialist.
What Can I Do For You As A Google Ads Specialist?
Do you want to know what things I can do when you choose me to work with you?
Well then, let me share with you some of the most important tasks I would do when you hire me as your Google Ads specialist;
Finding the right keywords can reduce your ad costs and increases the performance of your campaigns. I would perform the keyword research and explore new advertising opportunities that will help you to take businesses to scale in the right direction.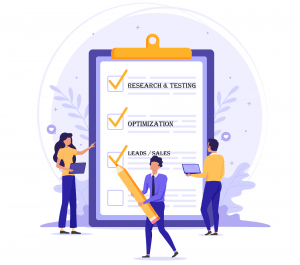 Finding good competitors and analyzing their marketing strategies can be quite useful to plan optimized strategies effectively for your business. Using various SEO methods and spy tools I would analyze your competitor's budgets, ad copies, etc to build a smart plan for your campaign.
Testing new campaigns is mandatory to find winning ads that can help bring more quality leads or customers for your business. I would write multiple ad copies with engaging headlines and run them to test their performance.
Based on their performance, I would optimize campaigns and improvise the budgets for winning ads for better conversion rates.
Optimizing The Campaigns To Improve Performance:
Launching an ad requires many things to do such as keyword research, writing ad copies, etc. Even after making such efforts an ad campaign might not be profitable as expected.
Optimization is the key to make an ad campaign much more profitable driving a better ROAS. Making little adjustments can reduce your ad costs and improve your performance.
Apart from these most important tasks, I would continuously monitor the performance, plan bidding strategies and analyze the results of the campaigns with the only goal to provide maximum ROAS for your business.
Generate More Leads / Sales Reducing Your Costs:
Planning a good strategy and implementing it after finding the right keywords for bidding, I would be able to generate more leads/sales for your business reducing your costs by making your ads reach the most probable customers.
Well, now I hope you got to know some of the things which I do as a Google Ads Manager for your campaigns. Let me share with you what I have done so far in my journey as a Google Ads Specialist.
Explore My Executions So Far As PPC Specialist!
Even though I have done many things during my journey as a Google Ads Specialist some of the noteworthy achievements are:
Worked with all kinds of businesses from startups to big brands from various industries as their Google Ads Specialist.
I have generated millions of revenue successfully for my clients over the past 7 years of working experience with a Good ROAS.
Have performed audits of many client's ad accounts and suggested what they can do for better results.
Increased brand presence for several top brands using Google Ads.
Ran different types of campaigns such as search engine campaigns, display campaigns, video campaigns, etc depending on the needs of my clients.
Have written great Ad copies and able to reach the most probable customers planning good digital advertising strategies.
Why Work With Me For Managing Your Google Ad Accounts?
Being a business owner, you might be wondering why you should hire me? So let me share some of the reasons to work with me:
Want to Hire Me to Manage Your AdWords Account?
I suppose the above reasons have been able to convince you to work with me. Remember not to make a mistake of choosing a PPC Expert solely depending on their fee because launching Google Ad Campaigns and running them successfully maintaining the ROAS requires a lot of experience and expertise so each ad specialist would charge a similar fee.
With proper research and effectively planning the strategies, I can assure you that I would be able to reach the target audience of your business. Optimizing your campaigns I can reduce your costs and increase the performance using my 8+ years of experience as a Google Ads Specialist.
Working with me you can share and discuss various business perspectives so that I can help you to stay ahead of your competitors using Google Ads and drive more Return On Investment(ROI) for your business.
So now if you are convinced enough to work with me then I would be glad to work with you. Please contact me now so that we can schedule our meeting and discuss it further.
Even if you have any doubts or want to share anything with me, then I would like to inform you that I am always open to any discussions. Feel free to get in touch with me anytime!