Recently updated on January 11th, 2023
YouTube is one of the powerful entertainment promoting channels to showcase their content. To earn through YouTube you need to have a good amount of views on your channel. There are many ways through which you can build your brand and can also boost sales. Due to the pandemic in 2020, the YouTube channels have seen a big boost as the audience belonging to different age groups has increased on the platforms.
And yes 2020, marks the ending of a decade while allowing the things to move ahead for the new leading element and looking for more user attention. Statistics have also reasoned that YouTube is encountering many marketing trends and have allowed many users to turn on the videos for gaining and learning information. As things are moving ahead videos are leading elements in getting the most user attention. Stats show that YouTube is incredibly changed the perspective of modern marketing trends as more and more users are now turning to videos in learning and gaining information. Some of the essential highlights of YouTube are:
Almost 2 Billion Unique users come to YouTube every month

YouTube is the second-most platform for watching videos after Netflix.

Multiple languages support and have the highest reach among all age brackets.

YouTube generates around 2.5 billion hours of video every day.

And 500+ hour video uploaded with every minute becoming one of the best ways to market their products and services.
Digital marketers today know the value of video marketing. And YouTube Channel can help you target a more specific audience and leverage more productivity for your platform. Adding more subscribers and engagement brings more revenues thus paving the path for your success and scale efficiently. Undoubtedly, YouTube is known as one of the best video platforms and serves billions of people daily. Here are the top 11 ways to grow your YouTube Channels in 2023.
Building videos and following around the same niche

Improving the Quality of existing library

Engage with the Audience

Brand Marketing

Connect with Social Media

Be ready to face the camera and do it yourself (DIY)

Invest in Thumbnails

YouTube Cards

Ask for Subscriptions

Be consistent and reliable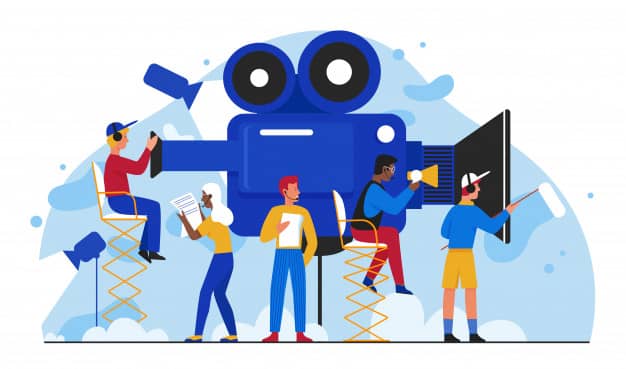 Building videos and following around the same niche
If you ought to have insight knowledge about a niche and, you tend to proceed ahead for making videos in the same field. The chances are higher than you can make engaging videos, and your viewers will like the information sent and built by you. Almost every knowledgeable topic has some form of video today. It's only the experience and engagement that you can add in these videos that's matter.
Improving the Quality of existing library
With the ease of availability for electronic devices and faster internet speed, you must have a rich video library on YouTube Channel. You should always look for opportunities to enhance your existing videos to be more engaging, informative, and productive. Software's are updating every day, and you can benefit from new features to add more value to bring more audience to YouTube channel. 
Engaging with the audience is very important for YouTubers. Post content that is not only engaging but makes your audience curious about the topics too. It will help you to know them well and allow you to come up with a related niche. Several new concepts have shown remarkable success such as storytelling, etc., which can add a lot of viewers to your channel.
If you have your brand and are looking forward to marketing it through video marketing, then YouTube can be a perfect solution for you. You can do your brand marketing through various modes and diversified content posting. YouTube videos are the way for marketing brands and ensuring that you get through the maximum views, likes, and subscribers for them.
Connect with Social Media
Social media exposure is now essential for your YouTube channels. On most occasions, social media platforms act as major terminals for guiding the audience for your YouTube channels. Try to create interactive and attractive captions for your social media channels to help yourself with the best of the opportunities.
Be ready to face the camera and do it yourself (DIY)
There is nothing better than doing it yourself. If you know how to modulate your speech and express it in the best possible way, then no one can defeat you. Be the face of your YouTube channel, and here you will be able to connect directly to your customers. Also, it will help you in making and promoting your brands via your YouTube channel.
Investing in Thumbnails is very much desired if you want to grow your YouTube channel views. Thumbnails are the first impression for the viewers and if you tend to attract your viewers towards your channel, then try investing in innovative thumbnails to attract viewers to click the video.
YouTube cards present a unique and catchy way to get user attention while they are viewing videos. With YouTube Cards, you can add more engaging and related content on a precise point to get more views from the audience. These cards have helped businesses to keep lowering their bounce rates and keep users on their channel watching more videos. 
Asking for likes and subscriptions is a must process for YouTubers. But it can be tedious for your audience to look to subscribe to so many channels at a time. For the same, if you can run any contest or game so that they can follow or subscribe to you but post their valuable feedback too. More subscribers on the YouTube channel better reach on the channel.
Be consistent and reliable
Posting regular videos will be quite beneficial for your channel, as it desires you to be consistent and reliable. If you have a regular notification for your subscribers, then definitely you will find them more keenly waiting for your videos and updates. Most of the famous YouTubers are pro-active in bringing top videos for their audience and always ready to share their viewpoints.
Video marketing is known to be one of the proficient niches for digital marketers. YouTube channels are a way of marketing your business and allows imparting information in the best possible ways. The innovative graphics help people to know about the niche and can help you in improving at various fronts by giving their valuable feedback.
YouTube is among the most viewed video platform online and serves more than 2.5 Billion views on daily views. And with changing trends and styles, make sure to involve these methods to help you improve the market reach and bring more traffic to your company. To know more about YouTube marketing, you can keep in touch with famous YouTubers and digital marketers to know about the trending subjects and mark your availability accordingly.
For more guidance, assistance, and digital marketing solutions, connect with me to know more!